Many notebooks no longer have a key for the context menu. An alternative key combination provides a workaround.
Notebooks like to skimp on one key or another. Especially the lack of the context menu key is a thorn in my side, since I often use it when working directly on the notebook.
Besides the possibility to use another key, there is another way to emulate the function.

SHIFT + WINDOWS + F10

The key combination also invokes the context menu in Windows.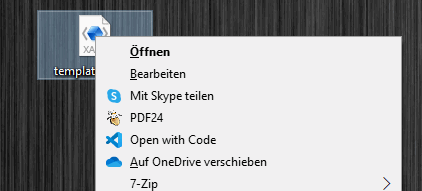 Translated with www.DeepL.com/Translator (free version)