How to recover your data from a non booting Windows computer.
What can you do to back up data from a non booting system. Even with Bitlocker enabled, you can recover your data easily. All you need is a USB stick for creating a Windows ToGo system and a USB hard drive for backup up your data.
We will use the USB stick to create a portable Windows ToGo installation, from which we can boot and copy all your data.
Video
Download Windows ISO file
The first thing we do is to download a Windows ISO file. You can download the ISO file from Microsoft for free. If you have an older computer, you should download Windows 10 with the media creation tool. In this tutorial, we use Windows 11 (download from here), but the steps are mostly the same.
Select the edition for Windows 11 with the wizard on the website and download the ISO file.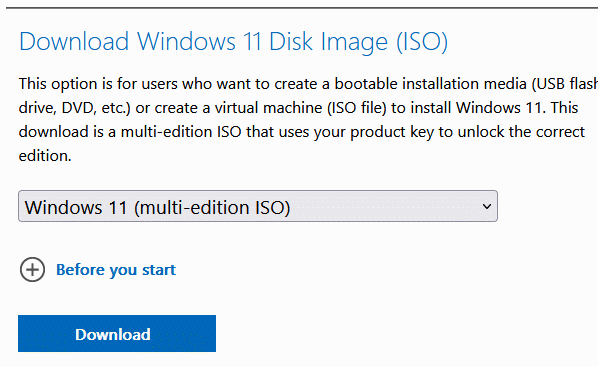 Create bootable USB drive with Windows ToGo
Now we create the bootable USB drive. For that, we download Rufus.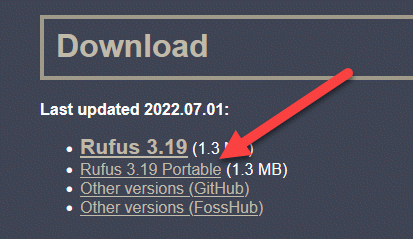 You can download the portable version, no installation is needed. Start Rufus and select your USB drive and the ISO file. If you have an older system, switch from GPT to MBR as partition scheme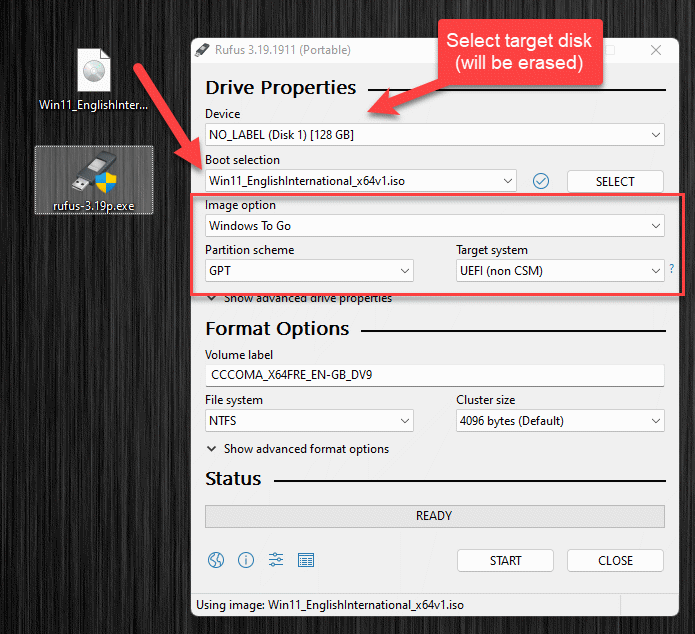 Now hit the start button. You are being asked what edition of Windows you want to use. Select Windows 11 Pro or Pro N.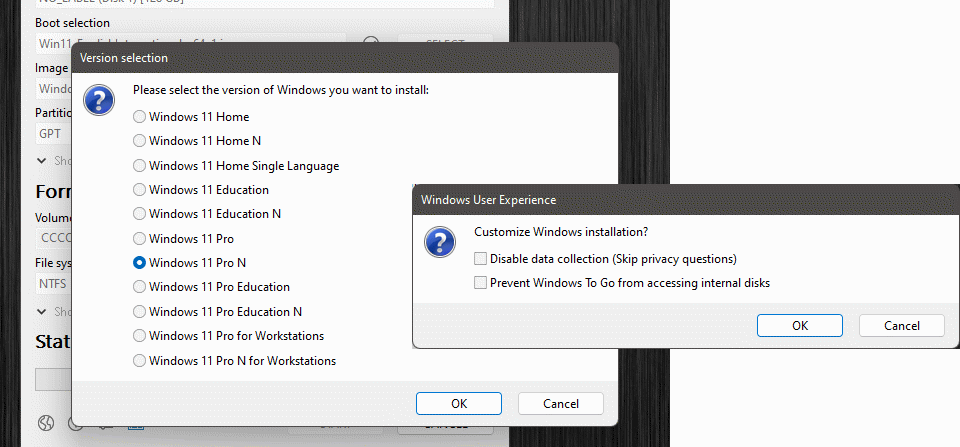 For Windows 11 you can deactivate requirements if your computer does not meet them.
Boot from USB drive
Connect the USB drive to your computer. You now have to boot from it. So call up the boot menu or go into the UEFI/Bios section and select boot from USB. Usually, you have to press a certain key during boot. This step is dependent from your computer model.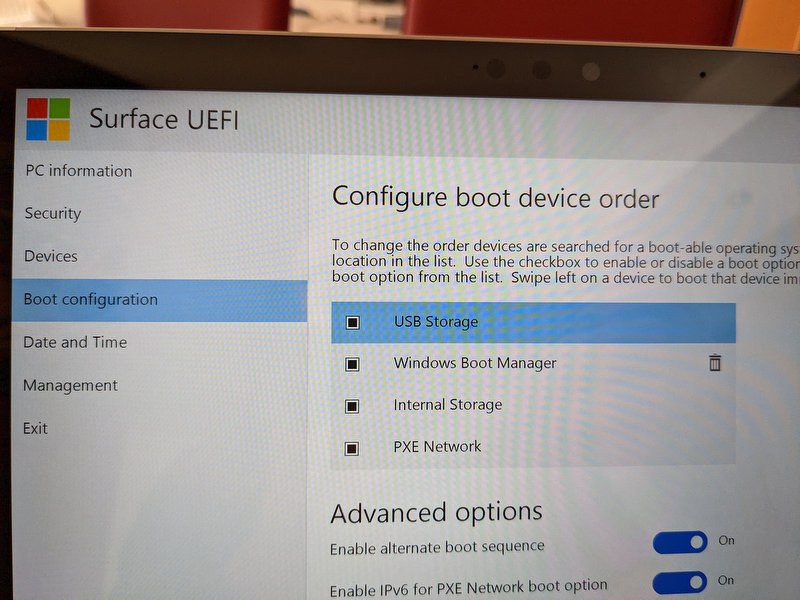 Windows Setup
When you first start the Windows ToGo system, Windows setup needs to be configured. Follow the steps through the wizard. You do not need a Windows key to set up the system.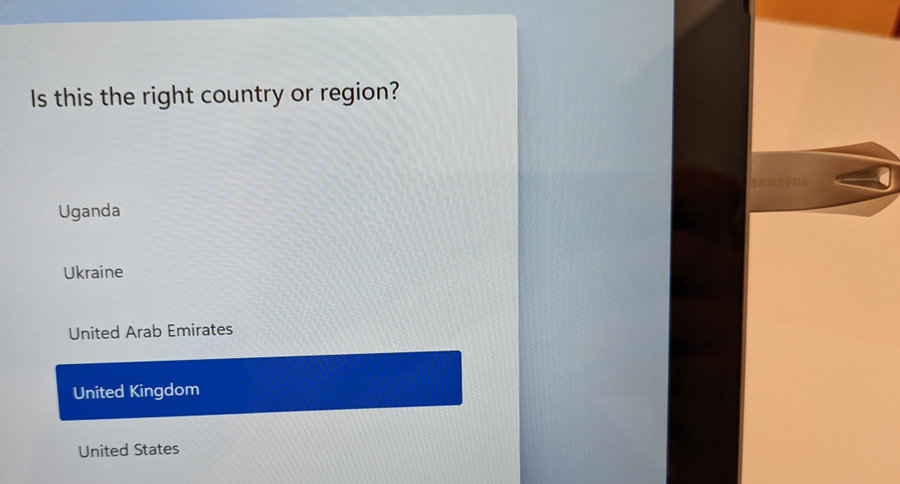 Recover your data
Once you have finished the setup, Windows ToGo boots to the desktop. Here you can now access the internal disks of your computer. If you have a Bitlocker encryption in place, you need the recovery key to open the drive.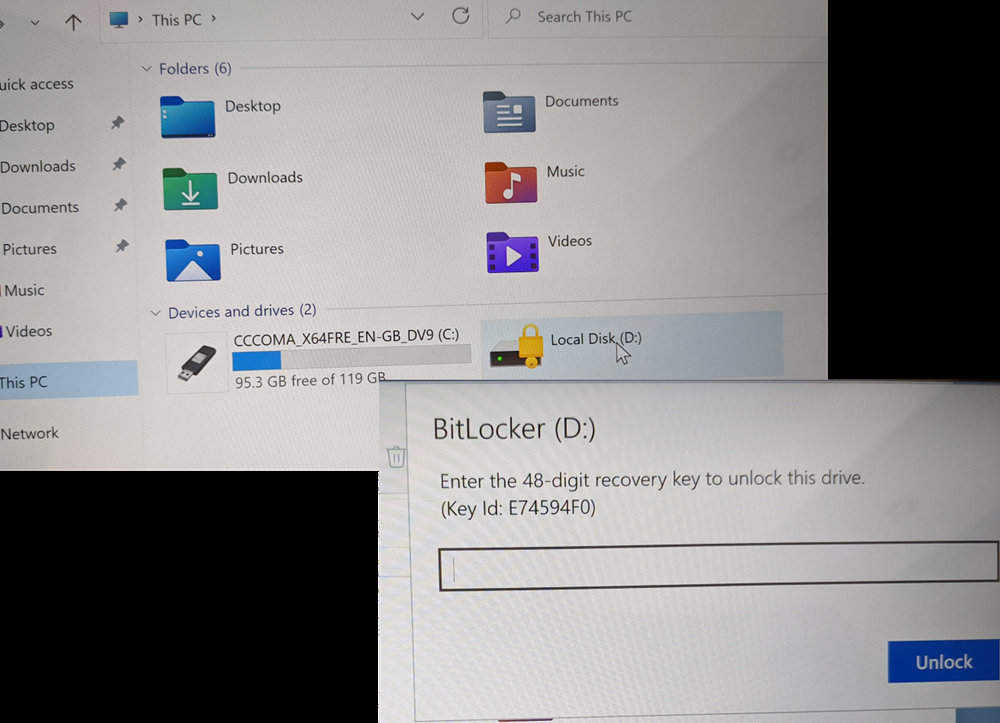 Connect the second USB drive and copy over your data from the internal harddisk. Once this is finished you can restart and reinstall or repair Windows.