Introducing Telega.io for Telegram Promotions
Telega.io is a platform that empowers users to effectively publish advertisements across various Telegram channels. It boasts a Telegram Channels Catalog with over 3000 manually verified, category-specific channels designed to ensure advertisers can find and connect with their target audience.
Telega.io not only facilitates access to a comprehensive Telegram Channels Catalog but also acts as an influencer marketplace. This dual capacity allows advertisers to utilize direct promotions within Telegram channels while also engaging with influencers. Influencers have the capacity to sway the purchasing decisions of their audience due to their expertise, authority, or relationship with their followers. By leveraging Telega.io, advertisers can capitalize on both targeted advertising channel and expansive reach through influencer collaborations.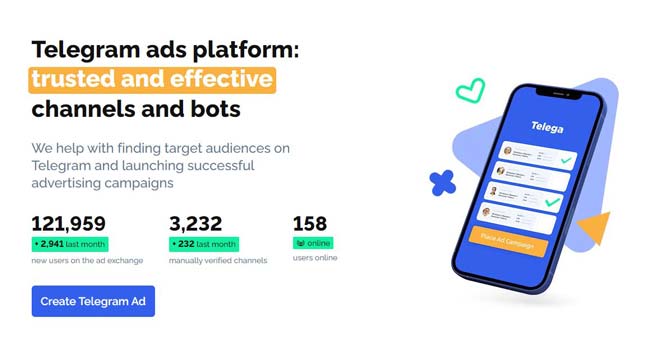 Steps for Executing Advertisements on Telega.io
Registration Process on Telega.io
Visitors should begin by clicking the 'Sign Up' button located at the top right corner of telega.io, thereby initiating the account creation sequence.
Account Creation Using Email
The 'Sign Up' action prompts a popup where the user's email must be entered, followed by clicking the 'Create an account' button, filling in the necessary details, and verifying the account via a confirmation email.
Channel Selection from the Telegram Channels Catalog
The next step involves selecting channels from the Telegram Channels Catalog at telega.io/catalog, where advertisers can browse and pick channels that fit their advertising strategy. Channels are added to the cart using the designated button.
Account Funding for Campaign Activation
To activate the advertisement on the selected channels, users must fund their account by clicking the 'Balance' button and using one of the provided payment methods.
Order Verification
Advertisers are advised to review their selections, including channel names, followers, estimated views, and total cost, and then proceed by clicking 'Continue.'
Advertisement Creation and Review Submission
The final step is creating the advertisement with the necessary imagery and text. Advertisers can opt for a custom style and then submit the ad for review to ensure compliance with Telega.io's standards.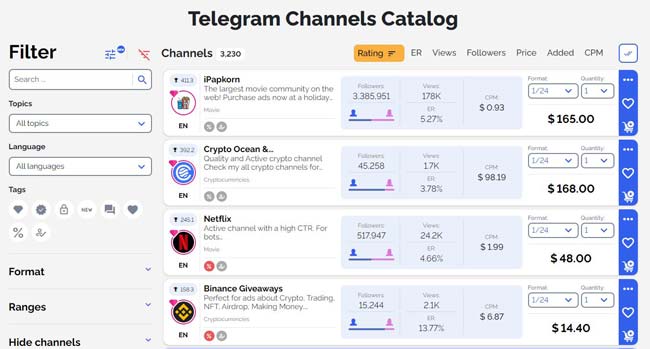 In summary, Telega.io offers a robust platform for advertising on Telegram, presenting a seamless experience from selecting channels from the Telegram Channels Catalog to finalizing and reviewing ad campaigns. With the added advantage of connecting with influential figures through its influencer marketplace feature, advertisers have a unique opportunity to expand their reach and impact on the Telegram platform. We wish all users the best of success with their advertising endeavors on Telegram and hope that Telega.io serves as a valuable tool in achieving their marketing objectives. Good luck!