"Install Vmware Tools" is grayed out for Linux guests.
Normally, Vmware automatically installs the Vmware Tools in Linux. If this is not the case or if you want to install them again, the corresponding option in the menu may be grayed out.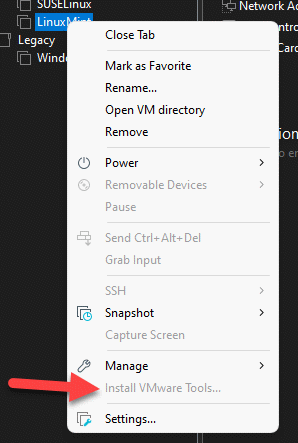 Ultimately, this function also only puts a virtual CD in the virtual drive. Therefore, we can also do this manually via the virtual machine settings.
Here we insert the "linux.iso" file from the VMWare directory.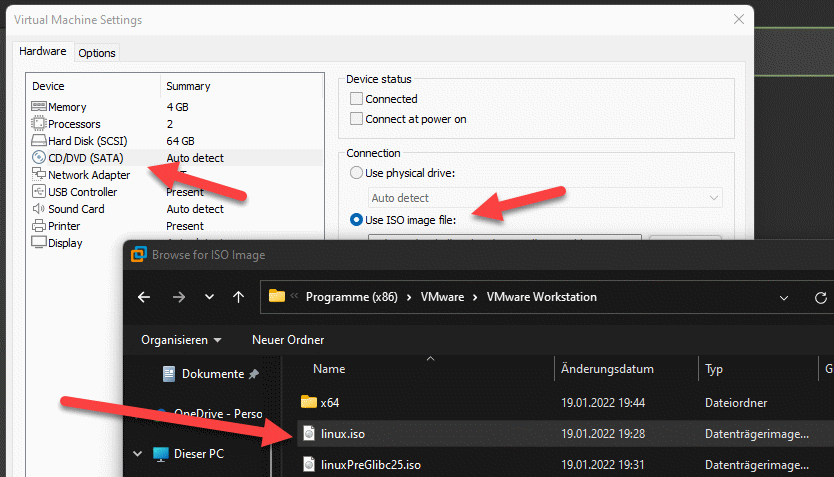 Afterwards, this is available in Linux and is mounted.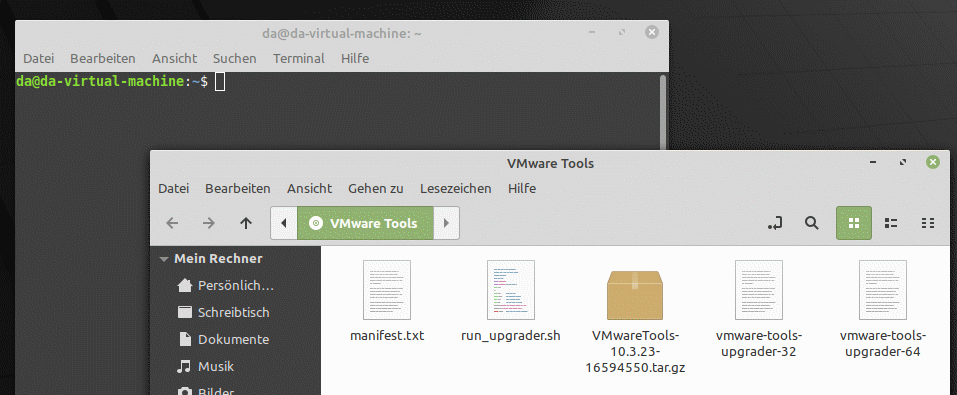 We can now run the installation via the terminal.