Installation of RPM packages via the Discover application fails.
Not everything is available to install directly from Suse's package sources. For example, I wanted to install Google Chrome. This is available as RPM package for download. So far no problem.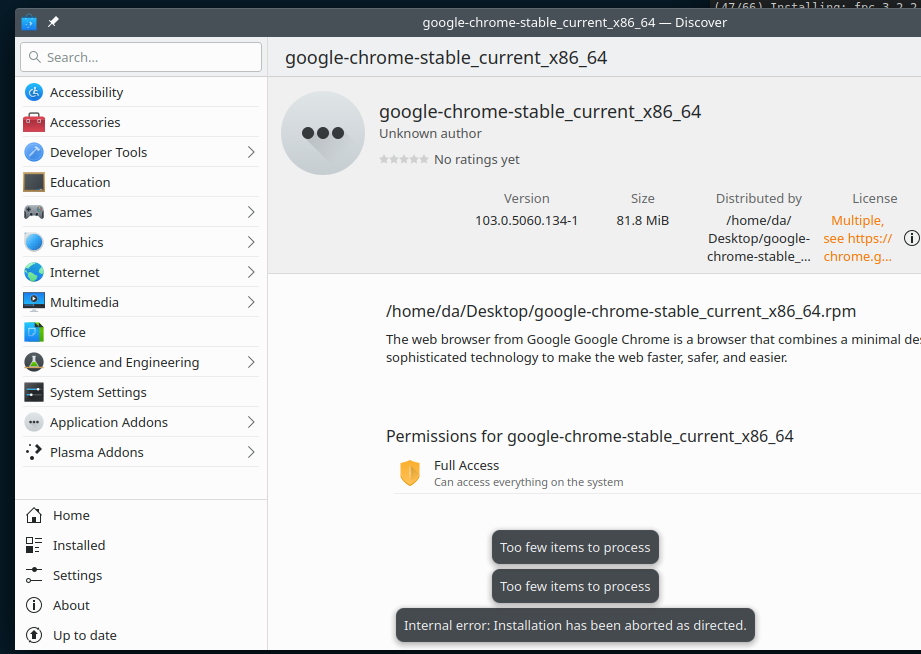 The RPM file is also dutifully opened by Discover, but the attempt to install it via it fails.
Internal error: Installation has been aborted as directed 

Here it helped in the end to go the way over the console and to install the package with "sudo rom -i paket.rpm".