There is a graphical Windows interface for Qemu called "QtEmu". However, virtual machines do not start in the current version.
The creation of a virtual machine worked without any problems. However, it could not be started afterwards.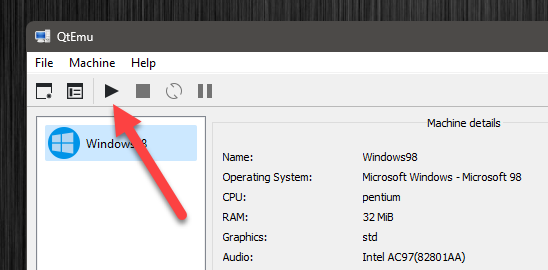 The remedy was a look at the error list of the project.
The current version of QtEmu is not fully compatible with the 7.1 version of Qemu. With the 7.0 version it worked then.