When I tried to use my Logitech Brio webcam in VirtualBox, a picture was displayed, but it was incomplete or faulty.
In principle, it is possible to use the computer's webcam in a virtual machine. To do this, the webcam is integrated into the virtual machine as a USB device.
However, I had problems with my Logitech Brio. A picture was displayed, but completely incorrectly and with interruptions.
The solution in this case is to activate USB 3.0 support. HD webcams in particular have a higher data rate, and USB 2.0 is no longer sufficient.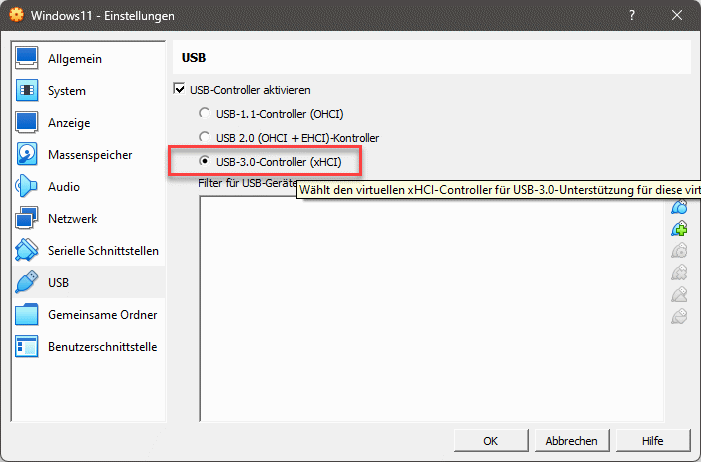 Done! The image was then displayed correctly.