Set the IP address manually via the device screen. This is how it works!
The IP address of a Stöber DS6 controller can be quickly done manually via the controller's on-screen menu. Here we press one of the buttons and then select "A: Drive controller".
A little searching we find the settings A166, A165 and A64. With A166 we can set the manual address reference. Then we can set the subnet mask and IP address under A165 and A164.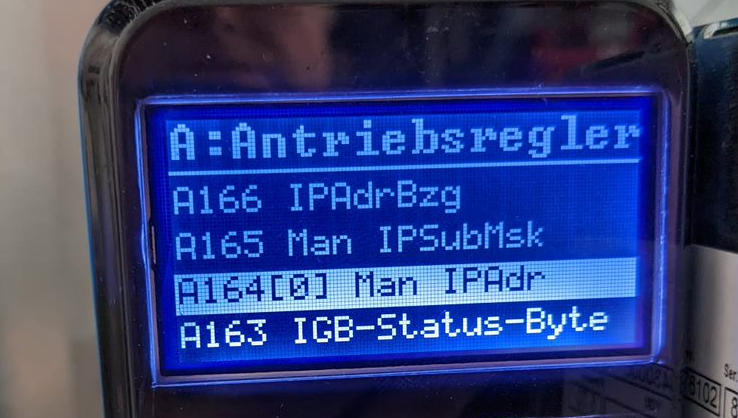 The setting can be made manually with the buttons.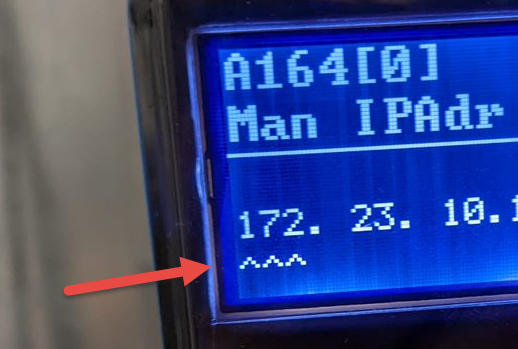 If the parameters do not appear, it may be due to a missing access level, which should be set to 3: