Using the old file dialogs in Microsoft Office. This is how it works.
In new Office versions, the classic file dialog no longer appears when saving files, but a cloud storage location is suggested directly. Who wants to save to an extra folder, this must first go cumbersome via "Save as" – "Browse".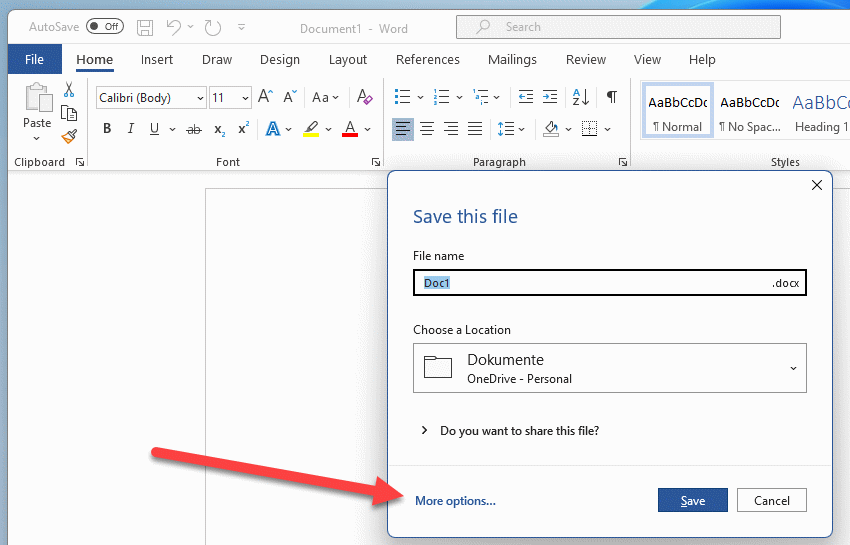 I am annoyed by this approach, as I still like to store my files in normal folder structures and not just throw them into the cloud. Therefore, I like to set the location manually.
This option is also available in the current Office. Here we go to the options of Word/Excel/Powerpoint. Under Save, there is an option to "Do not show backstage when opening or saving files using keyboard shortcuts". Cool name.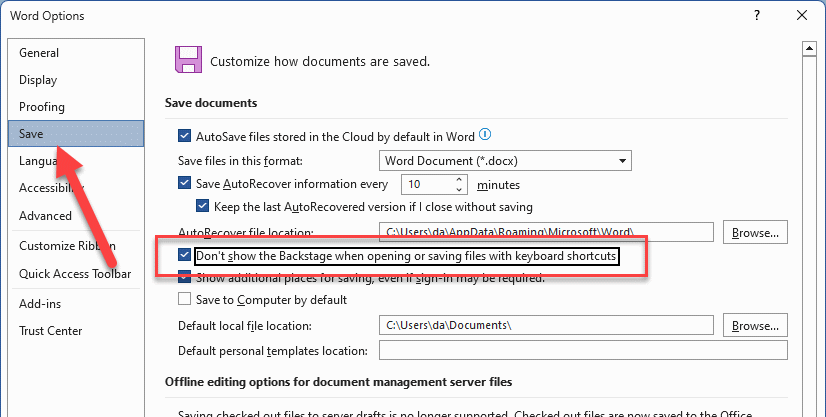 As soon as the checkmark is set, the classic dialog appears again when loading and also when saving.
Sale
Bestseller No. 1
Sale
Bestseller No. 2
Sale
Bestseller No. 3
Bestseller No. 4
Microsoft 365 (Office)
Verwenden Sie Microsoft 365 zum Erstellen Ihrer Anschreiben oder Ihres Lebenslaufs mit...
Speichern Sie Word-, Excel- und PowerPoint-Dateien ganz einfach in der Cloud, und greifen Sie dort...
Üben Sie Präsentieren mit dem Referentencoach.