Activate or deactivate the quick start setting via the Windows Registry. This is how it works.
Windows offers the function "Quick start" in the quick start options. If this option is activated, Windows boots faster because system components of the main memory are stored in a swap file which is loaded when the system starts.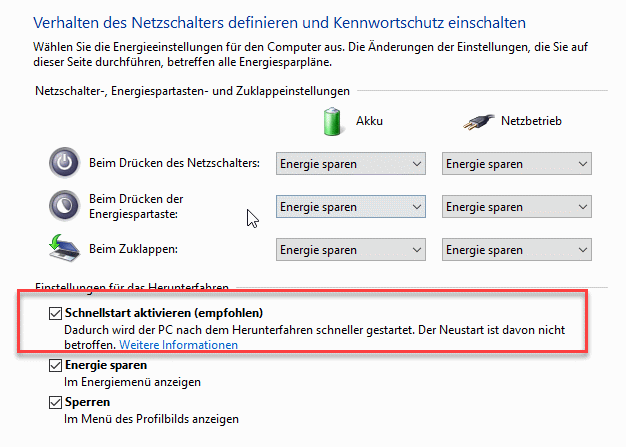 In addition to the setting via the old Control Panel – Power Options, the value can also be activated and deactivated via the registry.
In the registry we find the setting in the following key:

HKEY_LOCAL_MACHINE\SYSTEM\CurrentControlSet\Control\Session Manager\Power.

Here we find the value "HiberbootEnabled". This can take the value 0 or 1. 1 stands for enabled and 0 for disabled.