Add a PST file to Outlook. This is how it works!
An existing PST file with e-mail, calendar, notes and other data can be quickly added to Outlook. To do this, we go to "File", then to Account settings. Here we find the sub-item "Account settings".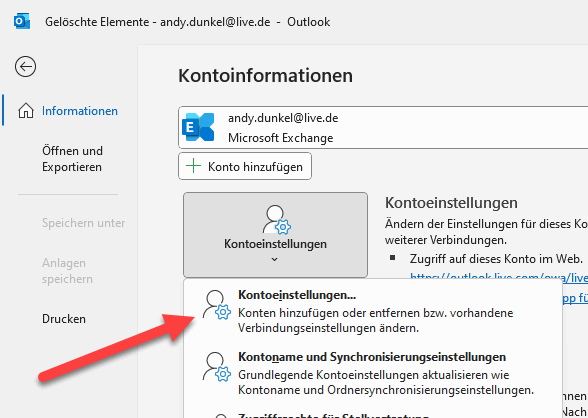 A somewhat dusty dialogue opens. Outlook veterans will certainly feel reminded of the dialogue of the past, after all, it did not look very different 25 years ago. In the Data Files tab, we now click on "Add". Now we have to select the PST file and it will be added.
The mailbox and data should now appear in the navigation bar.