An inexpensive, stable bike mount for GoPro and co.
I was looking for a suitable bike mount for my action cam. Until a while ago I had a GoPro, now a SJ C300.
There are plenty to choose from, but in the end I went for an inexpensive model: "HSU Aluminium Bike Handlebar Mount Compatible with Gopro Hero".
The price is 17 euros, which is OK. I now have two of them, one for MTB and one for road bikes. The mount itself is made of aluminium, so it's very stable. In addition to the bracket, there is also a tool for screwing it on and two adhesive buffers so that the handlebars are not damaged. However, I preferred to use additional insulating tape.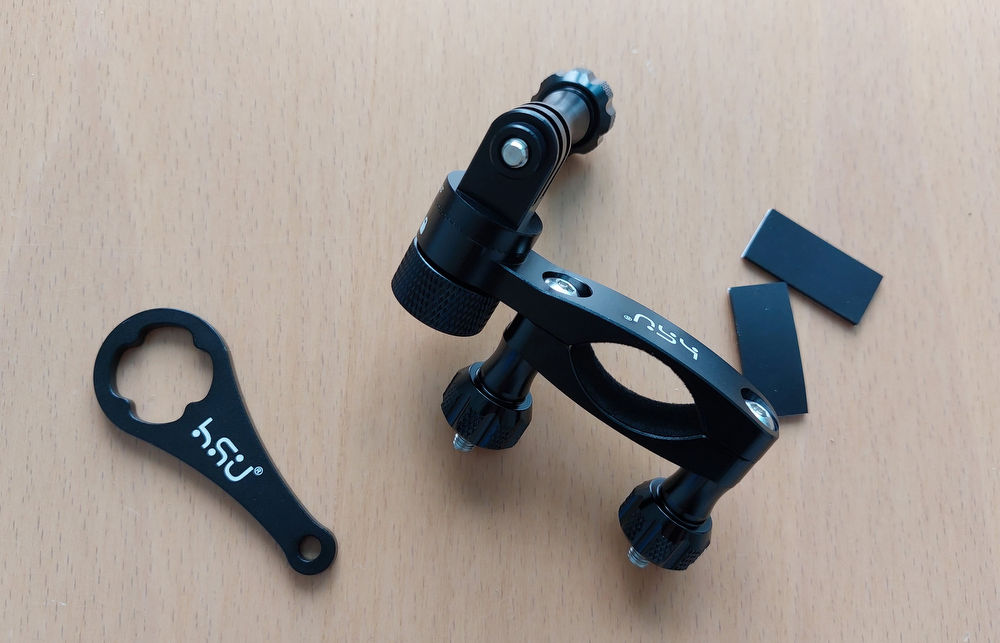 Properly screwed on, the thing sits stably on the handlebar. It doesn't bother me when I'm riding without the camera.
The camera can be rotated up to 360 degrees while riding. Although I no longer have a GoPro, many other action cams use the same system.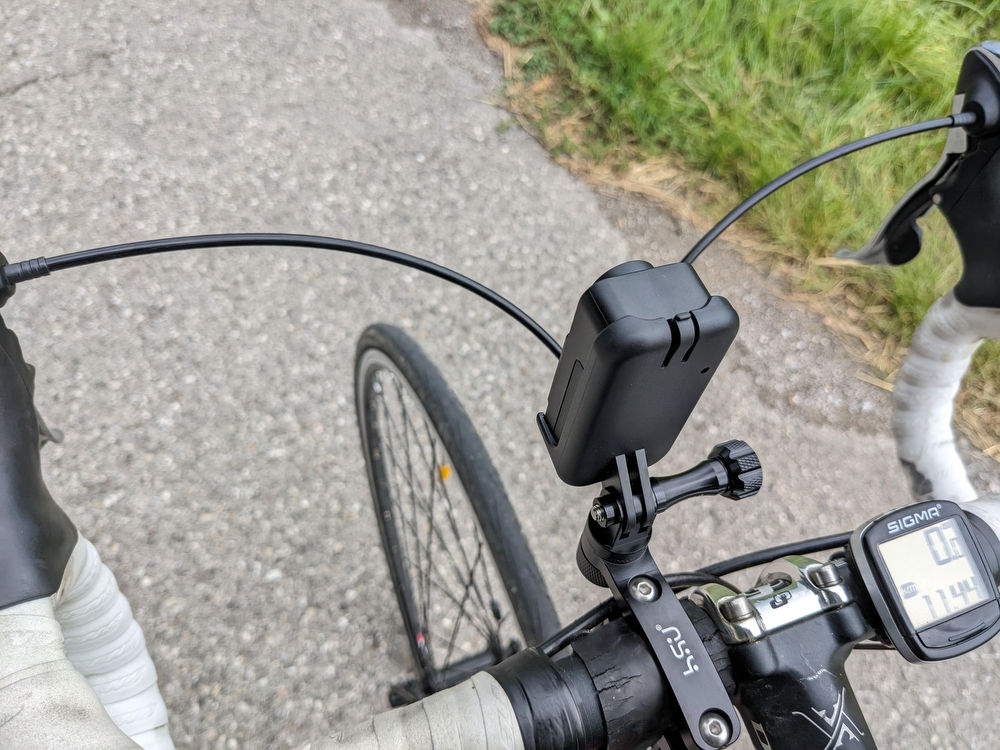 Conclusion
There's not that much to say in the end, the thing performs well. Is sturdy, sits stable and the camera is easy to turn even while driving. Together with the reasonable price, this is a recommendation.
HSU Aluminium Fahrradlenkerhalterung Kompatibel...
【Hohe Qualität】 Der HSU-Motorradkamerahalter besteht aus einer hochsteifen Aluminiumlegierung.
【360-Grad-Drehung】 Die drehbare Gopro-Fahrradlenkerhalterung ermöglicht eine 360-Grad-Drehung...
【Einfache Installation】 Die Lenkerhalterung kann an jedem runden oder halbrunden Rohr von 15 mm...
More pictures