Will Mass Effect Legendary Edition run with Ryzen 7 onboard Vega graphics?
Long awaited, finally here, the Legendary Edition of Mass Effect. So far, I've been playing the Mass Effect series on my Xbox, as my notebooks haven't exactly been blessed with graphics power.
At the beginning of the year I bought a new laptop. A Thinkpad with Ryzen 7 4750U processor. This has an integrated graphics card an AMD Radeon RX Vega 7, which has quite a good performance for an on-board chip. Thus, Mass Effect Andromeda also runs quite passably on this thing.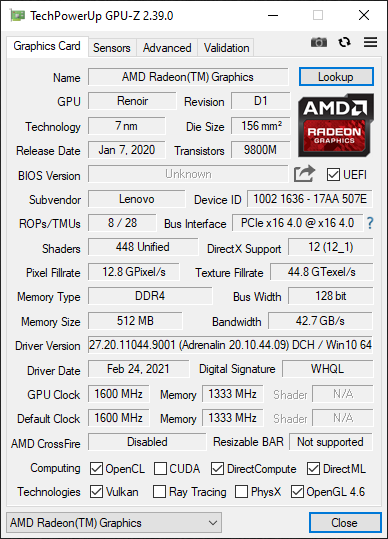 Mass Effect Remaster with AMD Onboard Graphics
Mass Effect is already significantly more aged, but the remaster has had a fair amount of tweaking under the hood, so I wasn't sure if the integrated graphics would have enough bang here either. In short: yes.
After downloading the 100 GB of data, the excitement was high. The first test: Mass Effect 1, which is the oldest title. By default, it starts with 1280×1024 er resolution and runs smoothly. However, I could easily switch to the native display of my monitor here, which delivers 2560×1440. Again, everything still ran smoothly, at least in the first mission on the Normandy.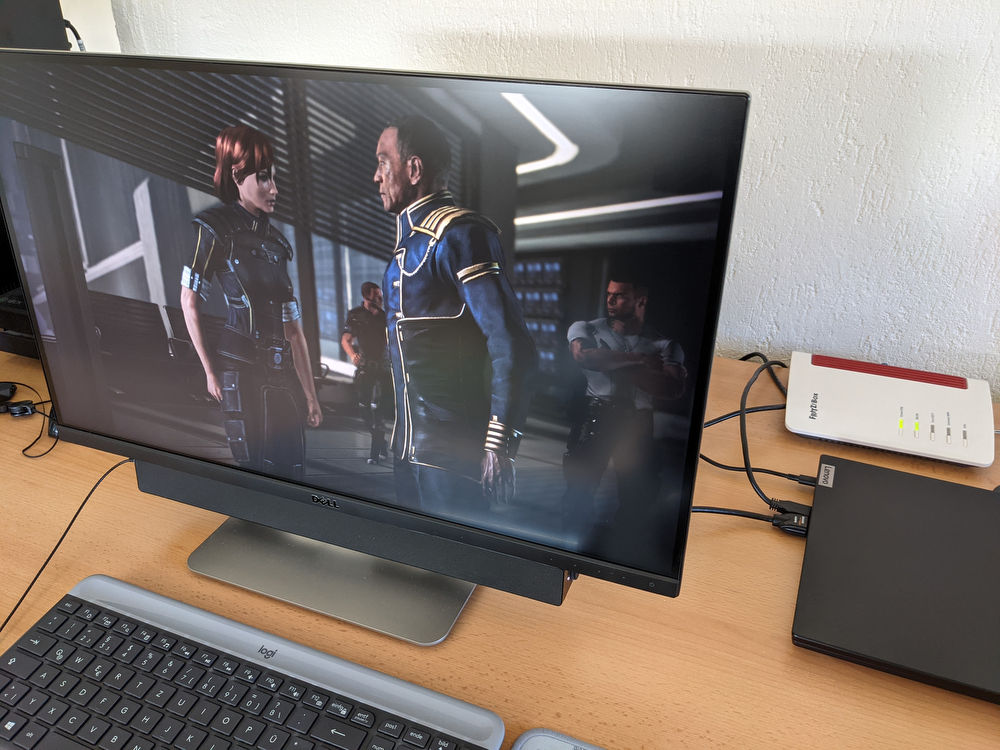 The other Mass Effect parts are much more elaborate graphically and looked much better even back then. Mass Effect 3 also starts with a resolution of 1280×1024 and looks much better. However, the graphics chip is overtaxed at 2560×1440. It also runs smoothly with FullHD.
In short, nothing stands in the way of gaming fun, but you have to lower the resolution a bit if necessary.
Bestseller No. 1
Bestseller No. 2