Will Mass Effect Andromeda run on a Thinkpad L15 with integrated graphics card?
Short answer yes!
So far I've been playing Mass Effect Andromeda on my Xbox One. My laptops mostly had and still have integrated graphics, and my old laptop with Intel HD 620 graphics was adequate for older games at most. Of course, you can discuss whether Mass Effect Andromeda from 2017 doesn't already count as old equipment as well. Anyway.
My new laptop is a Thinkpad L15 with 8 core Ryzen 7 4750 Pro CPU. The graphics are integrated into the processor and AMD delivers much more bang for the buck here with the internal solutions. Therefore, the question was whether it is now enough for newer games. In the case of Mass Effect, the answer is yes!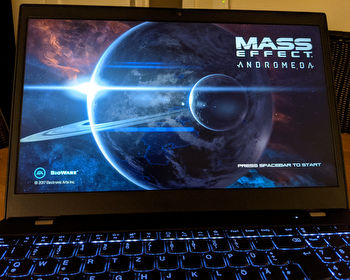 MEA runs very passably with medium settings, I have set 2540×1440 as resolution, whereas the render resolution in the game has been automatically set to 1600×900. In this setting everything runs smoothly. I also tweaked the settings a bit manually, with Medium everything runs smoothly, which thus corresponds to the resolution of the Auto setting. High is just fine, Ultra is extremely jerky.
Compared to the Xbox, the graphics are a bit worse, but I can now play the game on my notebook. The controls are also more comfortable with mouse and keyboard in such shooter games.
Now the big question is whether the remaster of the Mass Effect trilogy will run. If you go by the specs, it looks bad here for now. But let's see.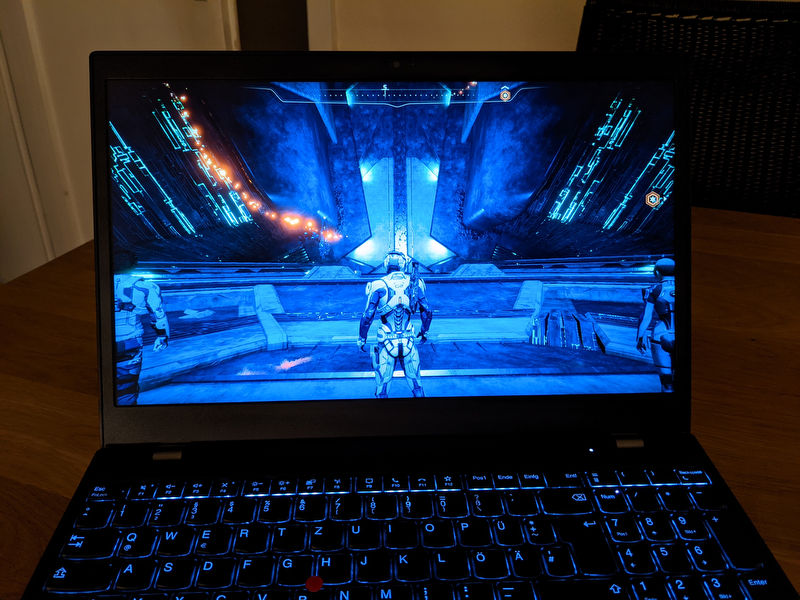 The frame rate
.
The frame rate shows that the game already pushes the integrated graphics well to the limit.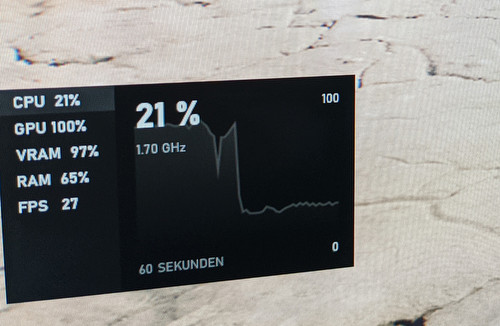 Bestseller No. 1
Lenovo Thinkpad L15 (FullHD 15,6 Zoll) Business Notebook (AMD Ryzen™ 3...
Profi Notebook der Thinkpad Business-Serie: 12h Akku, schneller Quad Core Ryzen 4300U Prozessor,...
superleichte 1.9 Kg, leise Kühlung, Full-HD Display, Webcam, HDMI, Bluetooth, WLAN, Card-Reader,...
Windows 11 Prof. 64-Bit ist komplett mit allen Treibern installiert, sowie einem Microsoft Office...
Bestseller No. 2
Bestseller No. 3