People often wonder whether they can change the battery of the Seat car key themselves or whether they have to go to the workshop for this little thing. The good news is that you can do it yourself in any case with just a few simple steps.
The battery replacement shown here is for a SEAT Ibiza, but should look and work similar on most Seat models.
Battery type for Seat key
Before you change the battery, of course you need a fresh new battery. This must be a 3V flat battery of type CR 2032.
Sale
Bestseller No. 1
Battery compartment
The following picture shows the Seat key. The battery compartment is located where the arrow is.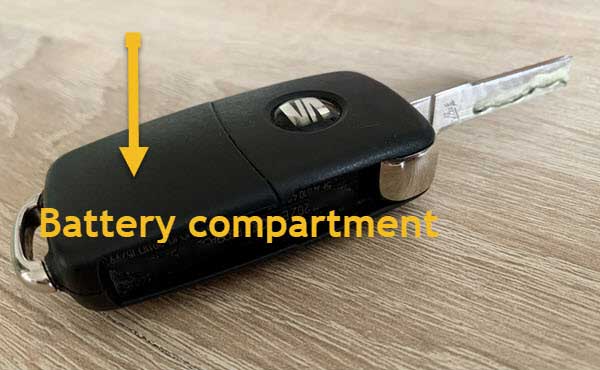 Opening the battery compartment cover
To open the battery compartment cover, it is best to use a larger coin. This can be, as in the example shown here, a 2 EURO coin. This coin is placed diagonally in the slot where the key is folded. With a slight twist of the coin, you can then pry/lever open the lid.
The cover then hangs further back at one point. You can use a small screwdriver to open the battery compartment cover completely.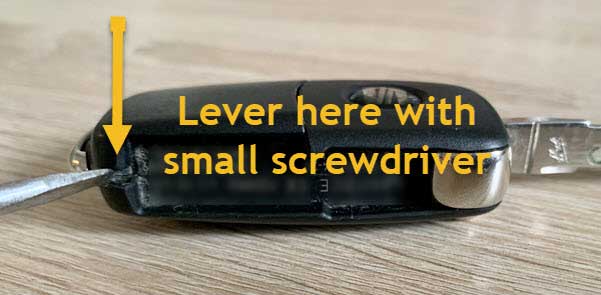 After that, you can completely remove the cover from the Seat key and the inserted old battery comes to light.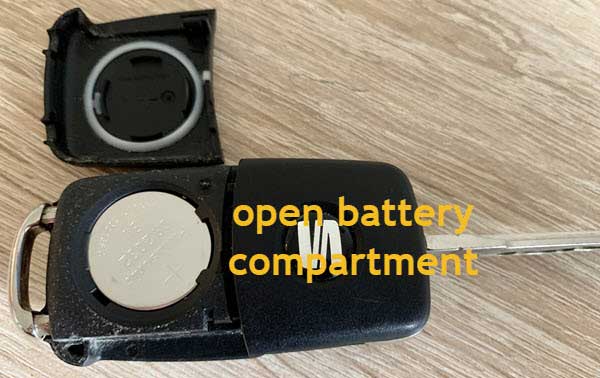 Remove and replace battery
You can then use the small screwdriver to lever out the old battery. A small slot is provided for this purpose, where you can insert the screwdriver.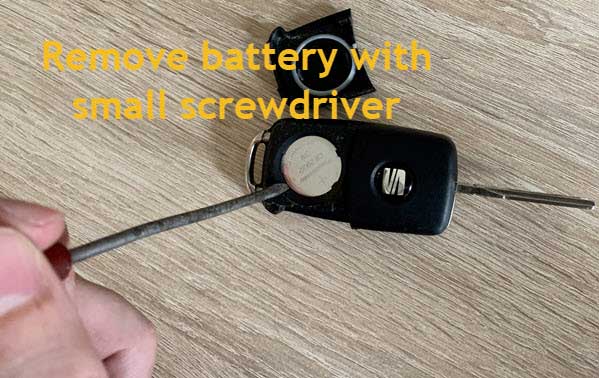 The battery removed in this way can now be replaced with a new battery. To do this, simply press the new battery into the battery compartment with the writing facing upwards.
After the battery change
After that, you can simply press the cover closed again with two fingers and the battery replacement of the SEAT key is finished.
With the Seat Ibiza, the key was immediately usable again after replacing the battery. No further learning was necessary.