How to export your stored passwords from Firefox?
Browsers like Firefox allow storing username and passwords for websites. In this blog post, I will describe how these login information can be exported to a CSV file, which can be opened in Microsoft Excel or LibreOffice.
Video
Instructions
For the export, we can use the open source softare "FF Password Exporter". You can download the software from the releases page.
The software is available for Windows, macOS and also Linux. My recommendation for Windows is the portable version, which can be used without the need of installation.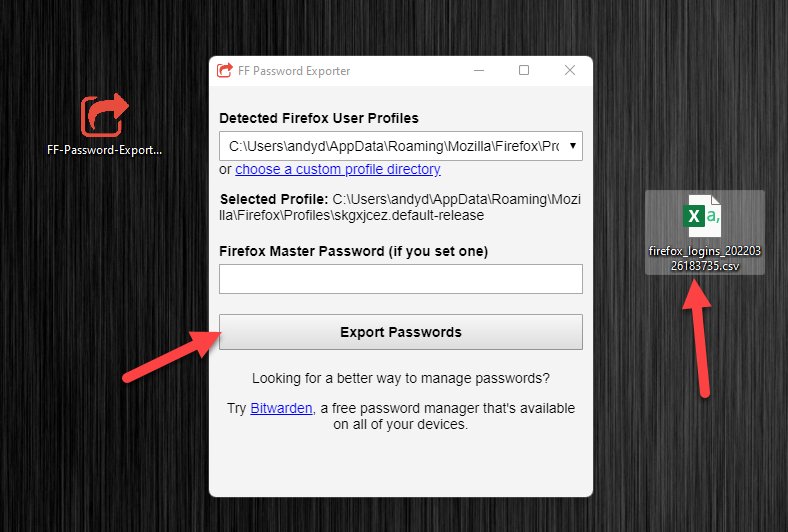 The export is simple, start the software, hit the export button. Provide the master password if set and if you get an error message, select another profile in the selection field.
The passwords and usernames are exported to a CSV file.