Firefox can't open pages in Linux and brings an error message. This is what happened to me in openSuse Tumbleweed.
Well, who uses Linux is used to strange problems, but at least the browser usually works without problems. However, I could not open any pages with Firefox, only an error message came up for most web pages:
Hmm. We're having trouble finding that site.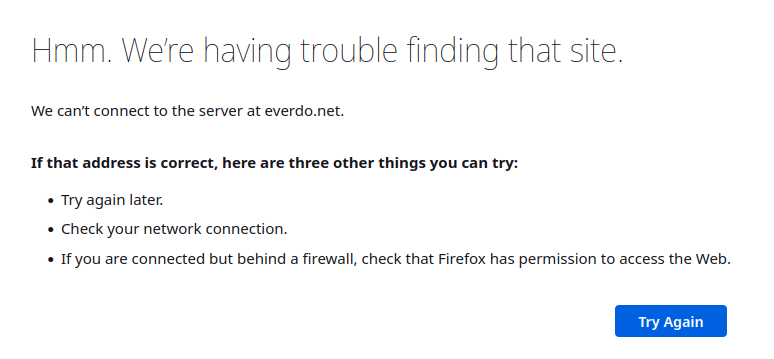 In the Chromium browser it ran without problems. What was going on? My suspicion went in the direction of DNS. In the settings I searched for it and activated the setting DNS over HTTPS.
After that it ran without problems.