Problems with drivers and hardware are known from Linux. During the installation of openSuse, the WLAN or the hardware was not recognized.
I wanted to install Linux on my laptop for some time, but have always hesitated a bit. New hardware, drivers, so I'd rather wait until the Linux community catches up.
Now I dared and installed openSuse parallel to Windows. During the installation came immediately the first disillusionment, only the normal network card was recognized.

That is usually not a good omen. What use is a Linux in the end, if not even WLAN works. My network adapter is an "Intel Wi-Fi 6 AX200 160 Mhz" Adapter according to Windows Device Manager.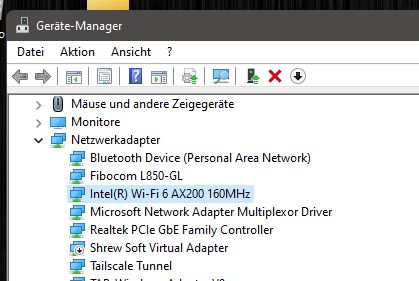 I just continued the installation at the end. And lo and behold, after starting Linux, WLAN and Bluetooth then ran without problems.