If you want to watch Amazon Prime under Linux, you not only have to tinker, but are only served SD quality.
Linux users do not have it easy when it comes to playing streaming offers. The copy protection or DRM quickly throws a spanner in the works.
I tried a few things, first the Firefox, here the lack of the "Widevine Content Decryption Module" was admonished. Unfortunately, it did not run even after activation.
Things looked a bit better in the Chromium browser. If the playback of DRM content is active, streaming works. However, the quality is rather poor. If we look at the video quality, we also see the reason. While Windows states 6.84 GB per hour, it is just 1.17 GB per hour under Linux.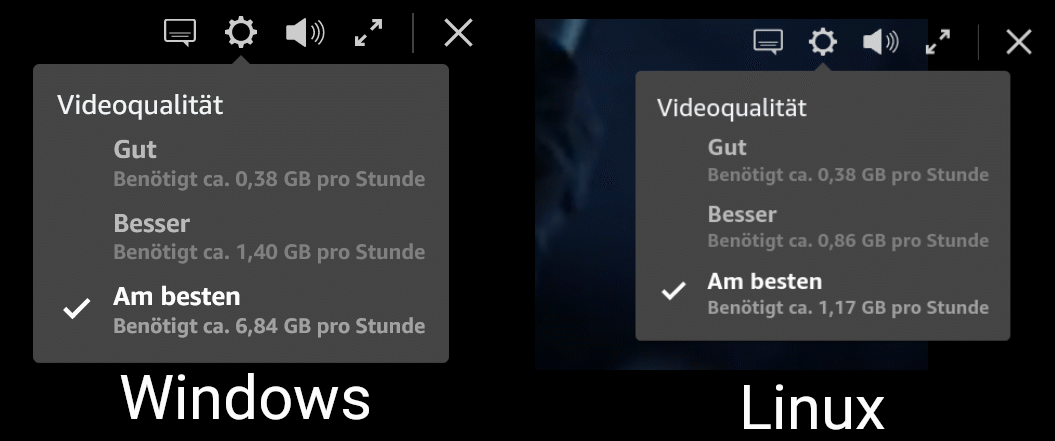 We only get SD quality on Linux. The reason is probably that Amazon does not trust Linux's free graphics drivers and fears that the series could be recorded and illegally redistributed.
But what can be done?
Wine and Google Chrome for Windows
The solution now is to install the Google Chrome browser for Windows. This may make one or the other Linux user shudder, but at least we don't need Windows for this, just a current Wine version. For me it did not work with the normal Wine installation, with "wine-staging" it worked.
The following packages should be installed:

wine-staging, wine-mono, wine-gecko 

Ubuntu users follow the instructions here. wine-mono is missing here, but it usually works without it.
Then we download and install the Windows installer of Google Chrome.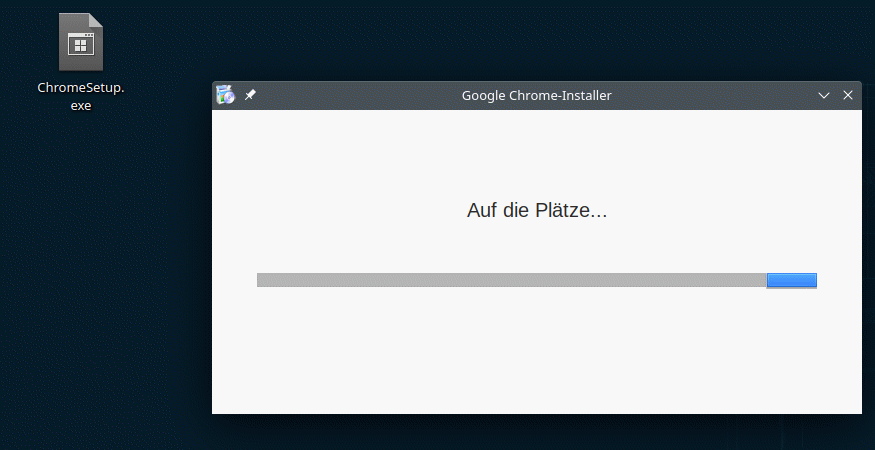 We can then watch movies and series in HD. The playback works very well, and we did not notice any performance problems.