Remove entries from the Windows Explorer menu "Open with".
After uninstalling a piece of software, I was left with an entry for Excel files in the "Open with" dialogue. Not too tragic, but somehow these things bother me. How can I get rid of it?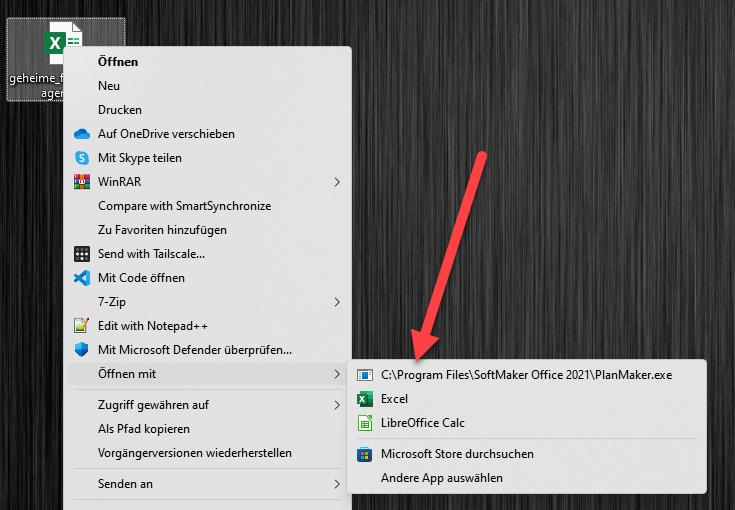 This can be done via the registry, so we start the registry editor. Here we navigate to the following key:

HKEY_CURRENT_USER\Software\Microsoft\Windows\CurrentVersion\Explorer\FileExts.

Here we find a list of file extensions. In my case I have to . "xlsx" for the Excel documents. Here we find a subkey "OpenWithList". In my case there is an entry for "PlanMaker".

We delete this via the context menu.
Next we go to "OpenWith Progids" where we also find an entry for PlanMaker.
After this is also removed, the entry is also gone.