How can I remove an item from the Explorer "New" menu?
The problem
Some programs leave behind elements, even during uninstallation. E.g. in the templates, which we find via the Explorer – context menu – "New". In my case, it was templates for an office package I had installed once. Of course, the instructions also work if the software is installed, and I just want to remove the template.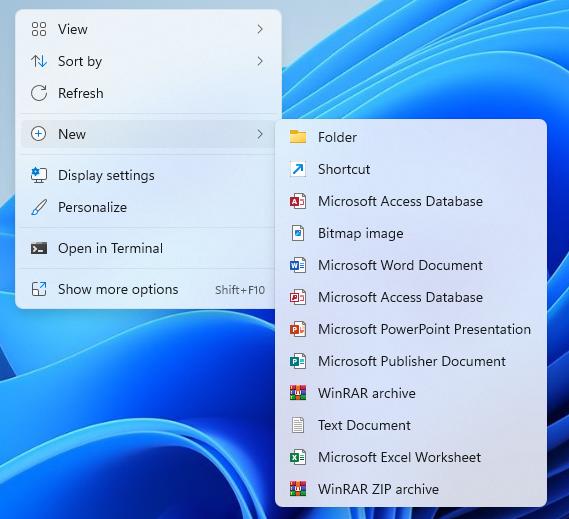 Video description
Remove template from registry
The removal is easy via the registry. Here we go to the point "HKEY_CLASSES_ROOT". Here we find a lot of file extensions, now we have to find the right one. The easiest way is to create the template once. The explorer must be set to show the file extension.
In the folder we find a subkey with the name "ShellNew". This adds the item to the context menu.
Optionally we can now delete the folder "ShellNew", this only removes the item from the menu, or we remove the key for the file extension. We should only do this if we have already uninstalled the software, otherwise double-clicking on the file type will no longer work.
Once the item is removed, it also disappears from the menu.