Mass download of documents from the Ing Postbox.
A lot of documents accumulate in the Ing mailbox over time, especially if you still invest in securities. A bank statement here, a statement there and of course the numerous dividend payments. The Ing keeps the documents for a maximum of 4 years. I like to have a local copy of the PDFs just in case. However, the download is quite cumbersome and has to be done individually. But there is a solution in the form of a script for Violentmonkey.
Video description
Installing Violentmonkey
Violentmonkey (Firefox) is a plugin that allows you to embed userscripts into web pages. It adds new elements to a web page. Plugins for websites. In addition to Firefox, the Chrome browser and Edge are also supported.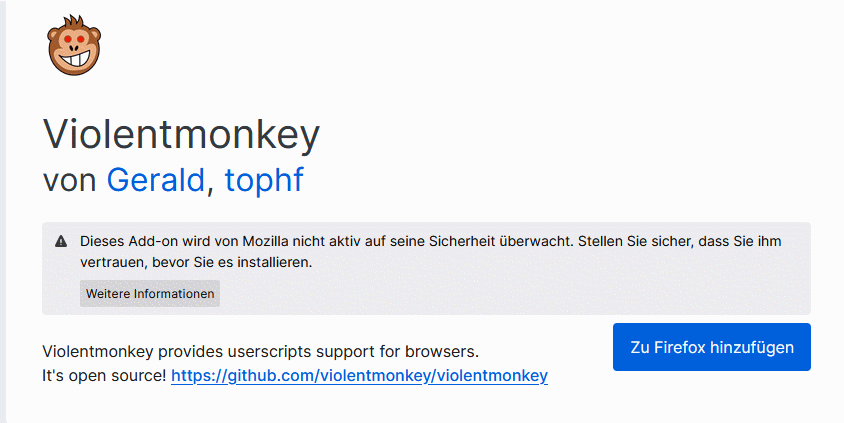 Set up script
After installation, we include the script.
The best way is to go directly to the text version of the script and copy it completely.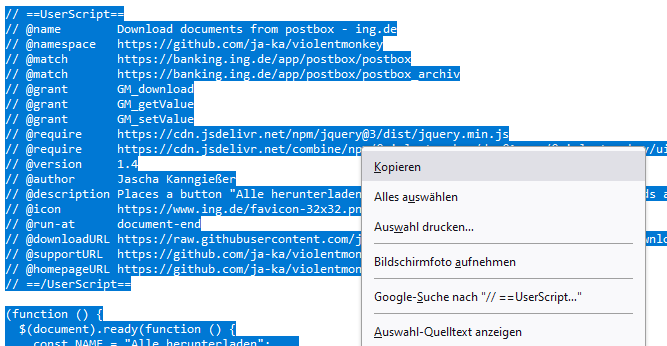 We now call up the settings of Violentmonkey and add a new script. Here we paste the copied source code.

Download from postbox
If we now log in to Diba, a new button "Download all" appears in the mailbox.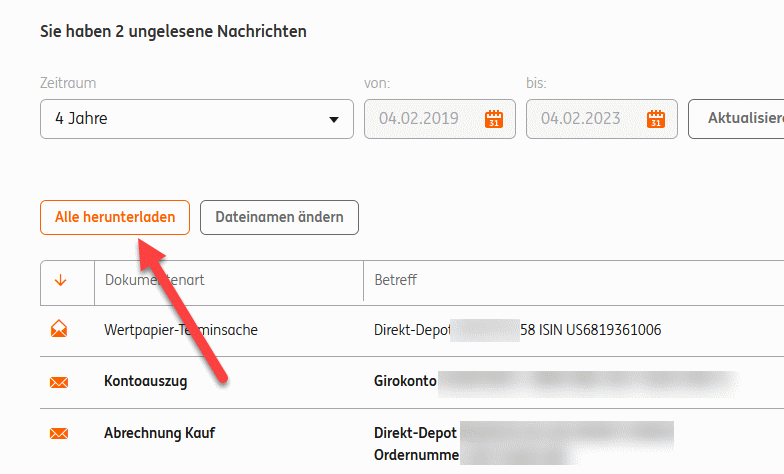 As soon as we click on it, the documents shown are downloaded one after the other. The documents end up in the download folder.