By default, the Windows Start menu also displays results from Bing when searching. This is not always desirable and is questionable from a privacy point of view.
Bing search results in Start menu
If we search something in the start menu of Windows, Bing is also questioned and search results are displayed. That is, when in doubt, a private search ends up at Microsoft, both in Windows 10 and Windows 11.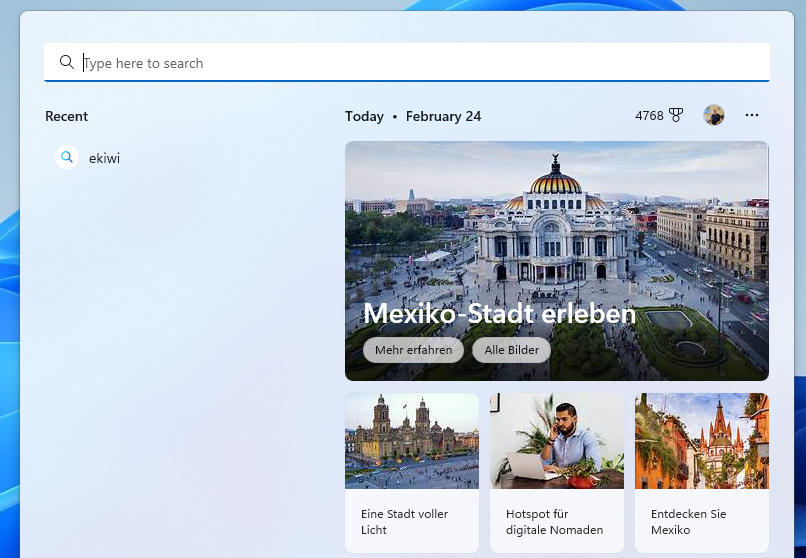 Video
Disable Bing search results in Start menu
The disabling can be done quite easily via the registry editor. We type "regedit" in the Start menu. Then we navigate to the following key:

HKEY_CURRENT_USER\SOFTWARE\Microsoft\Windows\CurrentVersion\Search

Here we now create a new DWORD value.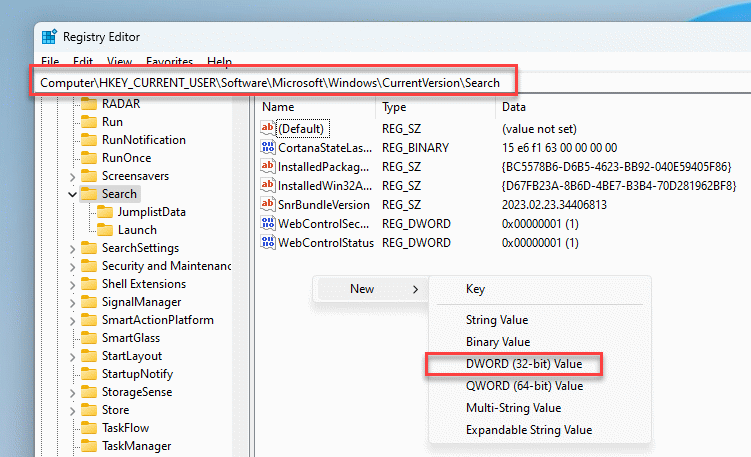 The value gets the name "BingSearchEnabled", we leave the value at 0.
Start menu without Bing
A restart is not required, the change is effective immediately.