Display information on code signing certificates in Windows.
Display information on .pfx files
Certificates are often stored in .p12 or .pfx files. Incidentally, there is no difference between the two formats. If a software wants a .pfx file, for example, the .p12 file can simply be renamed.

To view the certificate information, the free software "Certificate Viewer" can be used. Download it from the releases page. Simply unpack the package and start it. A Linux version is also available.
Now we only have to open the certificate file with "Open certificate file". If the file is protected with a password, this will now be requested. The information on the certificate is then displayed.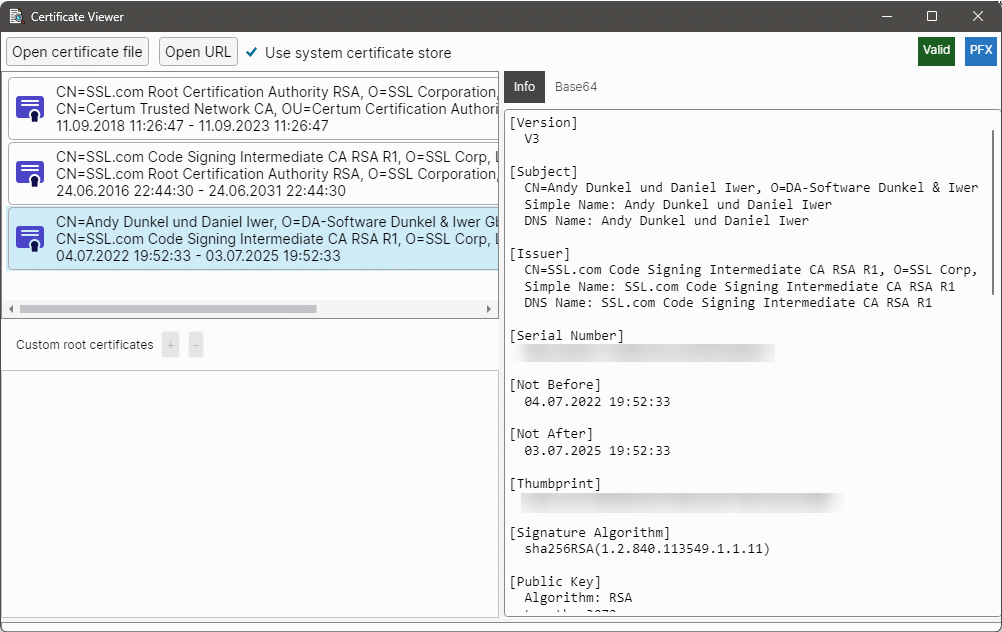 Display SSL certificate information
In addition, the software can also display information on SSL certificates of websites. To do this, we click the "Open URL" button. Now enter the address of the website and that's it. The information is read out and displayed.