How do I hide unwanted games and entries from the library?
It's not like the list of entries in the Steam library is long enough due to all the sales and special offers. Some time ago, a lot of entries with SDKs, dedicated servers and other tools were added. Of games that I don't own myself.
Now it has bothered me enough that I wanted to get rid of it. The solution is simple, but time-consuming. Entries can be hidden. To do this, we click on the game and select the option in the context menu.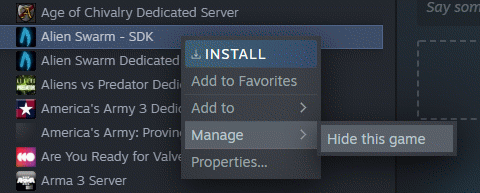 We now do this for each entry. Yes, this is annoying. If you want to see the entries again, you can do this via the display menu.