Move virtual machines from Vmware Workstation to VirtualBox.
Virtual machines can usually be moved from Vmware Workstation to VirtualBox without having to completely rebuild them.
Video description
Export from Vmware Workstation
In Vmware we call the function "Export to OVF". OVF is an exchange format for virtual machines.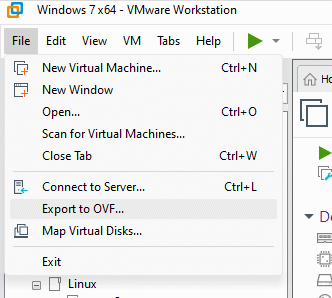 The action exports the virtual machine to an OVF or OVA file. So now we set the destination for the export in the next step.
In my case, an error message came up because an ISO file was still included. So I had to deactivate it in the settings of the VM.

Then the export started. We have to be a little patient at this point, the export takes a few minutes.

Import virtual machine into VirtualBox
After the export, we can now import the VM into VirtualBox. To do this, we call up the function "Import appliance" via the file menu.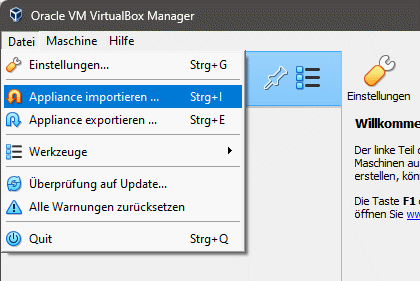 Here we now select the exported file from Vmware.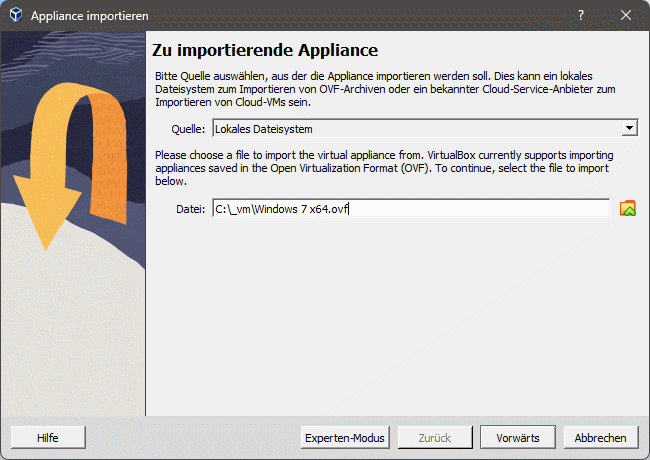 Then we can adjust the hardware options.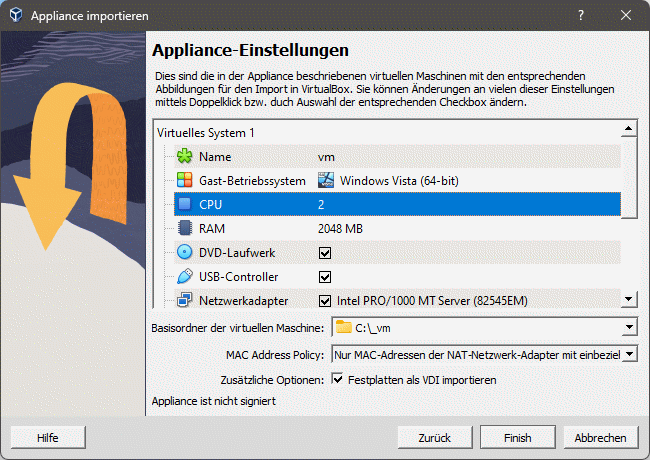 Done! The file is then imported and the VM can now be run in VirtualBox. After the import and the first start, it is recommended to install the guest extensions in order to be able to use the extended functions such as drag & drop, clipboard and other functions.