How can I use e.g. Thunderbird or Outlook as the default client instead of Windows Mail?
Change default mail client in Windows 11
When clicking on mail links in the browser, I have noticed that they open with the Windows mail client. However, I use Thunderbird by default.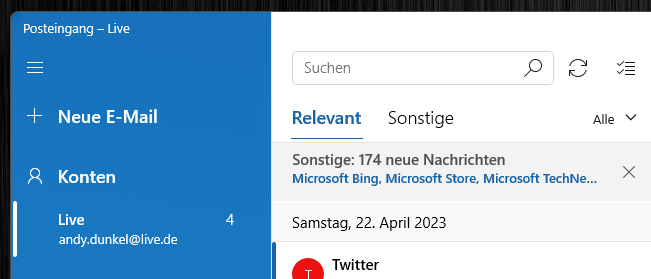 In Windows 11, Microsoft has made things a little more flexible for us to change the default apps. For a variety of applications and file types, we can change the programme assignment in Settings – Apps – Default Apps. It is more flexible, but also a little more complicated than in Windows 10.
In the standard apps, we search for Mail and click on the entry.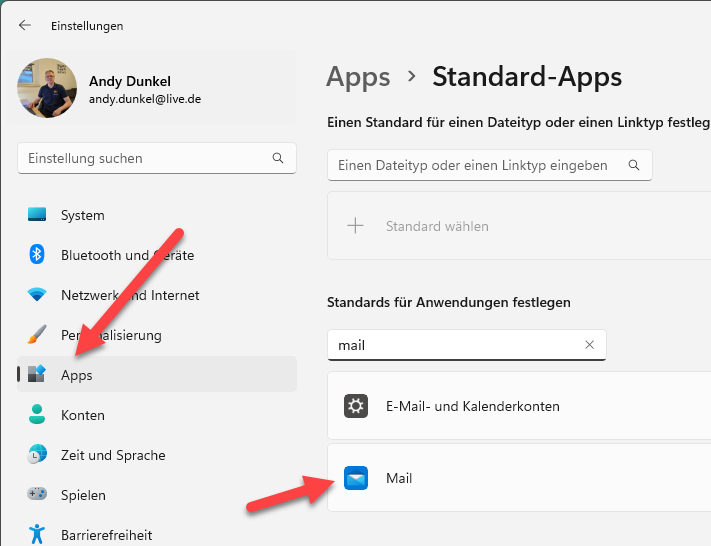 There are various settings in "Mail". The entry "MAILTO" is relevant for us. This describes which app is responsible when we click on an e-mail link in the browser or in a document.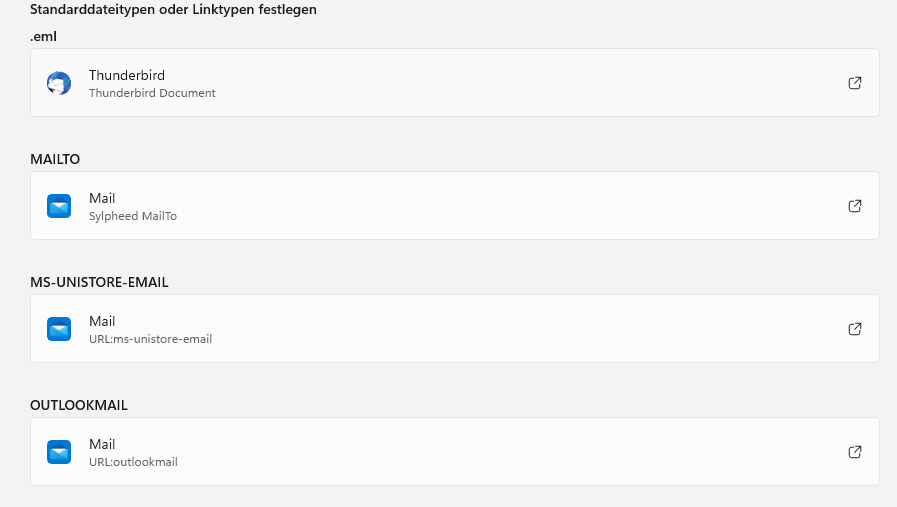 When you click on it, a list of the installed programmes that can be used for mail appears. Those who wonder why browsers also appear here: in the meantime, browsers can also redirect directly to the web interfaces of webmailers such as Gmail.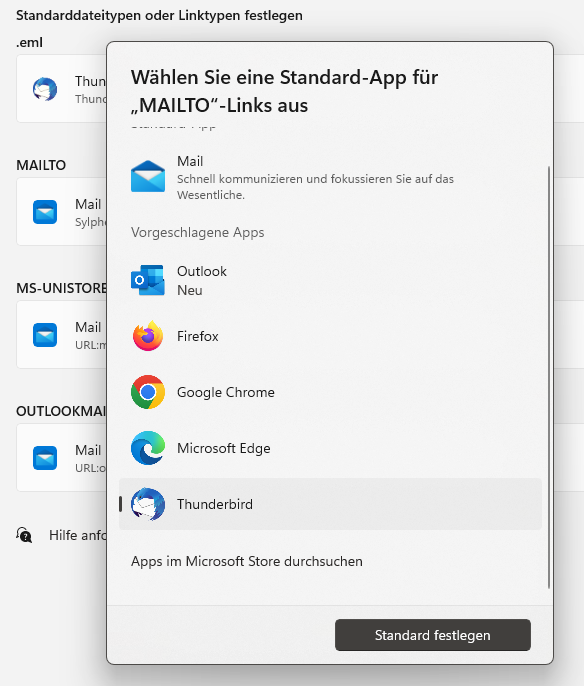 In my case, I select Thunderbird. Done, then the links open with the Thunderbird browser.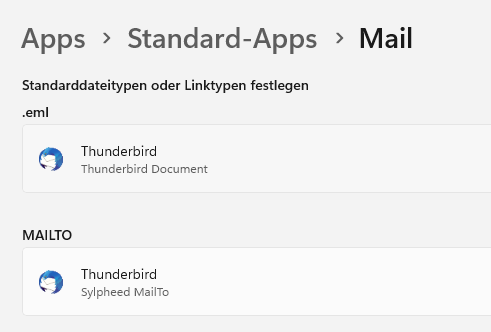 Change default mail client in Windows 10
Those who still have Windows 10 will also find "Default apps" in the settings. In contrast to Windows 10, the dialogue is clearer; only the most important apps such as Browser, Mail or Maps are displayed here.
We can select an alternative mail client via the selection.