Free OpenSource alternative to TeamViewer or AnyDesk, RustDesk.
In the past, I had used TeamViewer from time to time when I needed to help someone remotely with a computer problem. For private use, TeamViewer is free and could be used easily, without registration and installation. Unfortunately, this has changed in the meantime.
RustDesk
But there is an alternative: RustDesk. The free open-source software works similarly to the old TeamViewer, can be used without installation and functions without problems. If you like, you can even run your own server and take everything into your own hands.
Those who know TeamViewer will find their way around right away. The operation is similar. After starting the software, we see an ID and a password. With this, we can connect to the computer.
So we enter the ID of the other computer. A connection request appears on the target computer. The user can confirm this, or alternatively we can ask for the password and enter it. Various authorisations can be set.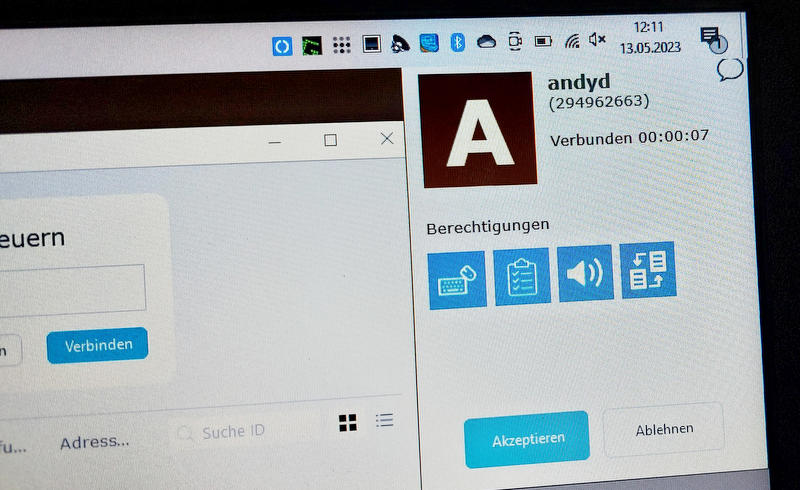 The control is then carried out in a window. The original resolution of the target computer is used and displayed here. We can control and operate the desktop. The user of the target computer can look over our virtual shoulder.
Various options are displayed via a menu. In practice, the remote control works without problems. I tested the connection via WLAN and smartphone mobile network with hotspot. The latencies are within the normal range.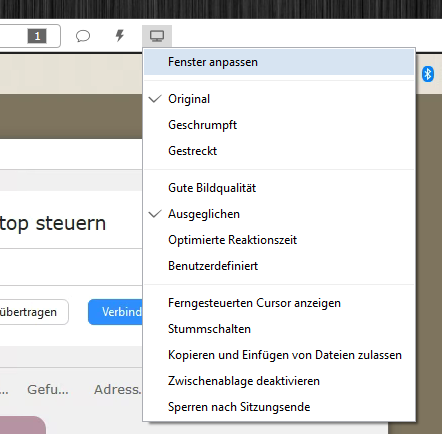 In addition to the clients for Windows, variants for IOS or Android are also available.
Conclusion
RustDesk does not do badly. It works without any problems. A portable variant is also available for users, which only needs to be started. Data protection fans can, if necessary, also install their own server and handle communication via it. Certainly also interesting for companies that want to have more control here.
Otherwise, a great alternative to fee-based solutions.