Install Windows 11 without advertising apps and links.
On Deskmodder I came across an interesting article. During the normal Windows installation, a number of advertising apps are also installed or already linked. These include Spotify, Xing or other stuff. This always annoys me because the individual things have to be removed manually.
Microsoft should be paid accordingly for a placement here. The assignment of which apps are installed seems to be made during installation, when the region is selected.
If we select "English (World)", the apps are not installed.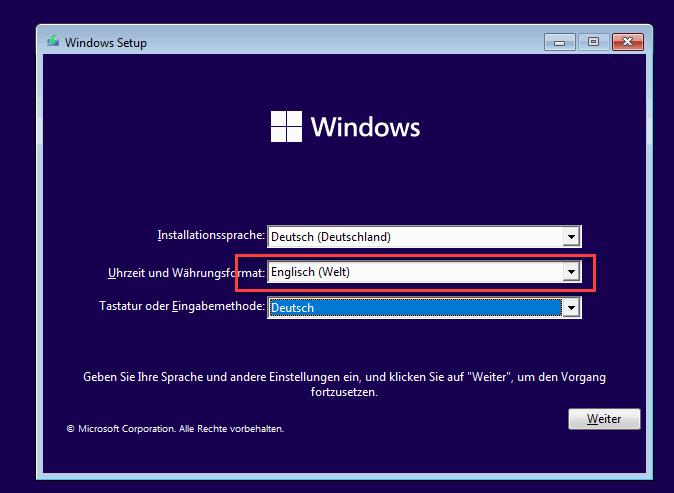 The installation went through normally. Well, almost, I had an OOBE error in two places, but I was able to ignore it. After the installation, we see an empty start menu without the advertising stuff. We can then set the regional settings again in the settings.
Sale
Bestseller No. 1
Sale
Bestseller No. 2
Sale
Bestseller No. 3
Microsoft Windows 11 Home
Aufgeräumt und ruhig. Erreichen Sie mühelos Ihre Ziele dank des überarbeiteten Designs von...
Biometrische Anmeldung und fortschrittlicher Schutz vor Viren. So sind Sie umfassend gegen die...
Nutzen Sie mit Snap-Layouts Ihre Bildschirmfläche optimal aus