Beware of e-mails warning that the e-mail box is about to expire. Such mails only serve to fish for access data.
Again and again I get mails warning that the e-mail account is about to expire. Sometimes the storage space is simply full. Since we have our own mail server, such mails are noticed immediately, especially when they talk about the 2 GB storage space, which is now full.
The mails mostly come in English language.
If you click on the link (which we do not recommend), you will land on a login page. This is sometimes more or less well done. Mostly rather badly and therefore it should be noticed at the latest here that not the own mail provider is behind it.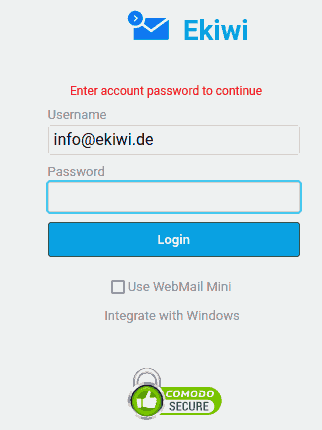 In the end, the thing only serves to fish for access data. The entered data is usually processed in some script and forwarded to the bad guys. They can then log into the e-mail account and change the password. The target is not the email account itself or its content. Instead, the email account opens the gateway to many other services, where passwords can be reset using the password reset function.