Windows 11 needs a working TPM 2.0 functionality in order to be installed. This is not only a problem for older computer, but also for virtualization software like VirtualBox. But the TPM support can be circumvented.
If you try to install Windows 11 on a not supported system, you will get the message "This PC can't run Windows 11".

In order to install Windows 11 without TPM, RAM and Secure Boot, there is the possibility to edit the registry during installation. First, we go back using the back button in the top of the Window. After that, we have to start the registry editor. To do that, press SHIFT + F10. This will open a command prompt. Enter "regedit" and press return.

In the registry editor we have to navigate to the following key.

Computer\HKEY_LOCAL_MACHINE\SYSTEM\Setup

Here we have to create a new key. Use "LabConfig" as name.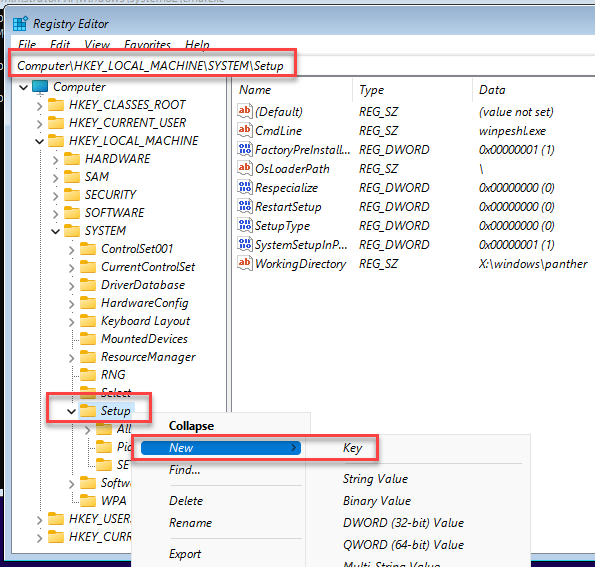 In this new key/folder we have to create three new DWORD values.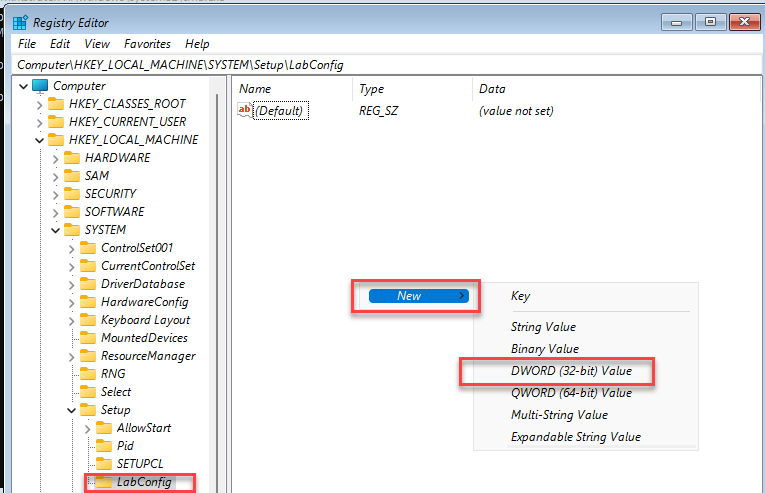 The first one is:

BypassTPMCheck

Create the value and then edit the value, set it to 1.
Create the other two values. Both need also be set to 1.

BypassRAMCheck
BypassSecureBootCheck


Now you are done. Close the registry and the command prompt and start the installation again. The installation will now proceed without the error.