Access denied error message, when trying to activate Bitlocker on USB device via remote desktop.
Today, I wanted to encrypt a USB drive via Remote Desktop. However, I only got access is denied error message.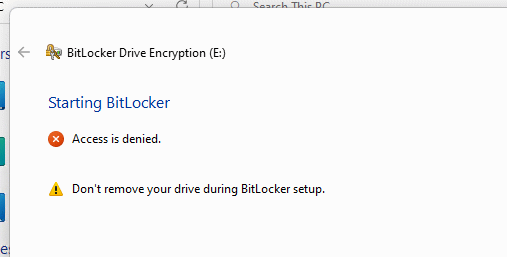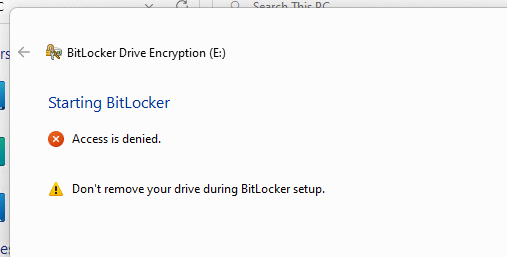 By default, Windows does not allow us to encrypt a drive with Bitlocker when connected via RDP. Also, the error message is not very helpful.
Access is denied
Don't remove your drive during Bitllocker setup
But there is a solution. We have to open the group policy editor.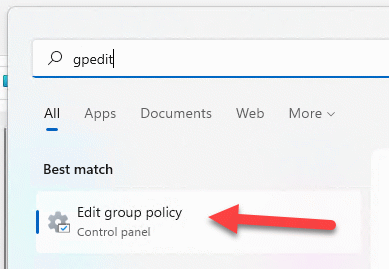 Now we have to navigate to the following setting: Administrative templates – System Removable Storage Access – All Removable Storage: Allow direct access in remote sessions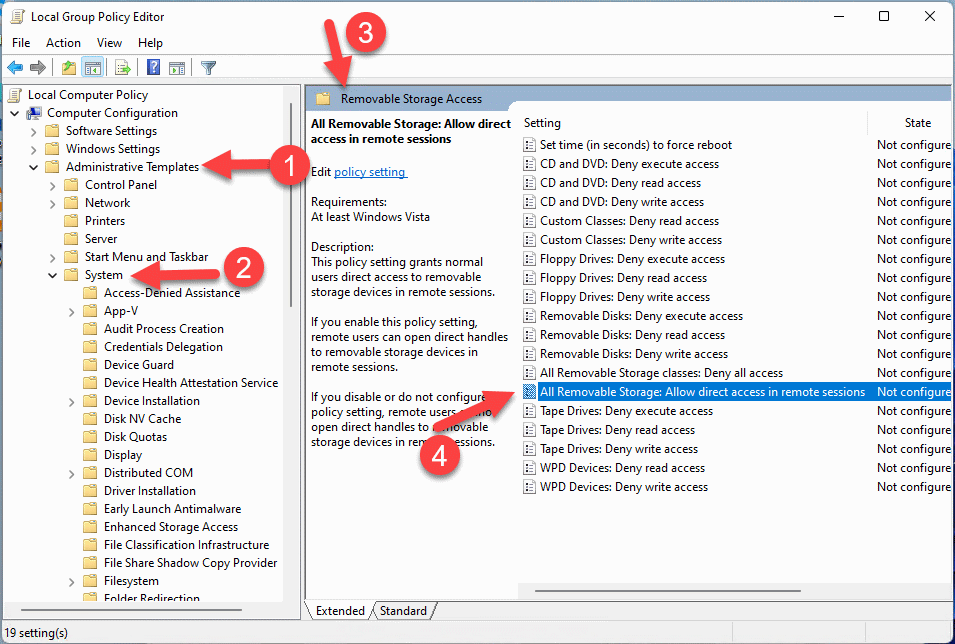 The settings need to be set to "Enabled".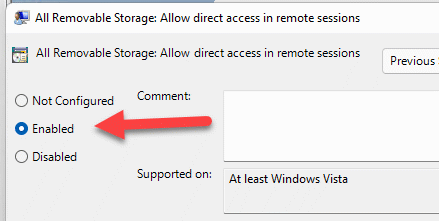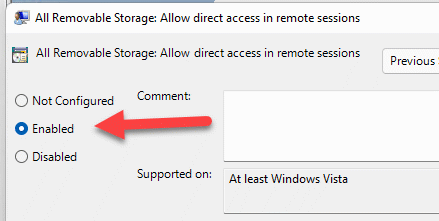 After that it is possible to encrypt the drive with Bitlocker.