Pidgin is a freely available chat client, which can integrate many chat protocols, e.g. XMPP or IRC at the same time, such as encryption of messages, and is also extensible. If you use Pidgin under Windows 10 or Windows 11, then it would be practical if Pidgin would start automatically after Windows is booted (Autostart).
Unfortunately the corresponding setting is not so easy to find. One would assume that you just go to Tools ➤ Preferences and find an Autostart option there. Unfortunately, this is not the case.
Set autostart via plugin
Interestingly, this setting must be made via plugins. To do this, use the Ctrl+U key combination or go to the Tools ➤ Plugins menu.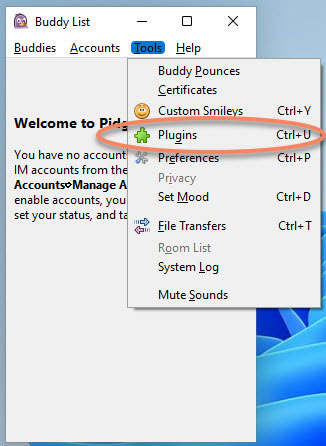 There you should find the Window-Pidgin Options plugin and select it via the checkbox.
Then click the Configure Plugin button.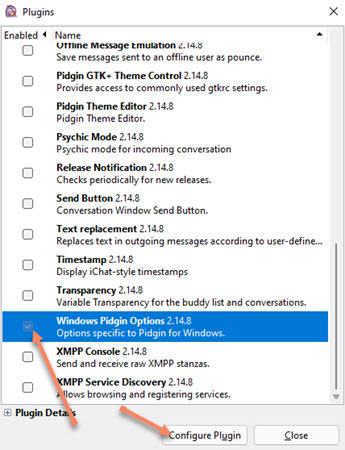 And then in the next step, you can check the "Start Pidgin on Windows startup" checkbox.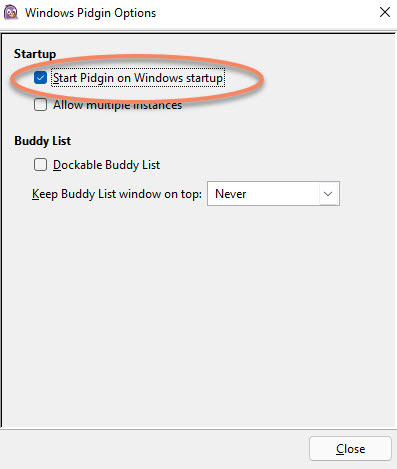 Now close all windows again and from now on the chat client starts immediately when Windows boots.