In the past I used TbSync to syncronize my Google Account with Thunderbird, both contacts and the calendars. However this stopped working recently. But it is now possible to synchronize your data without needing an additional add-on.
Here is how! We can use iCal/CalDav for the calendars and CardDav for the contacts.
Video
Synchronize Google Contacts with Thunderbird using CardDav
Let's start with the contacts. In the address book, we select "Add CardDAV Address Book".

In the next dialog, we enter our Gmail address. For location, we use the following URL:

https://www.googleapis.com/carddav/v1/principals/andy.dunkel@gmail.com/lists/default/

You need to change the email address in the link to yours.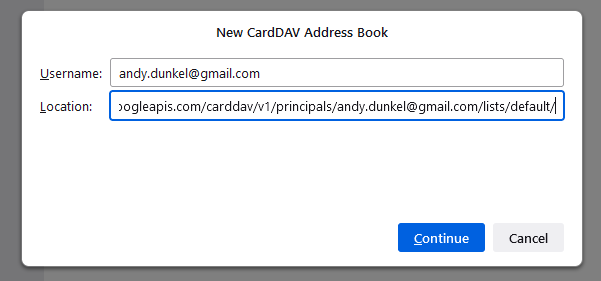 When you first connect, you will be asked to log in to Google and give the access to Thunderbird.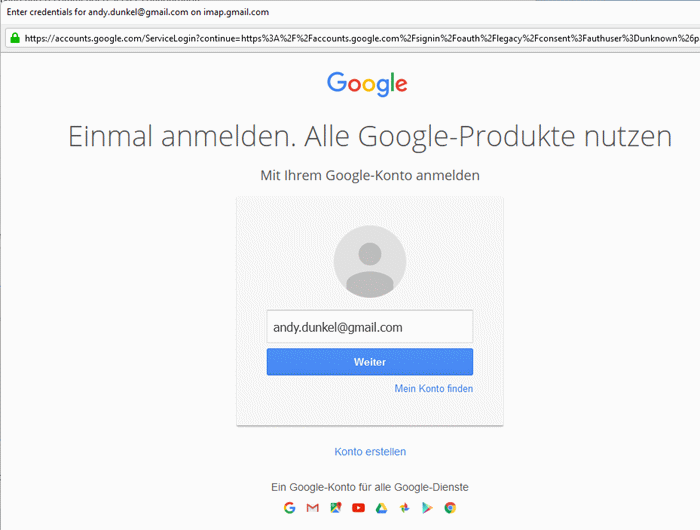 Once this is done, your address book or books should appear.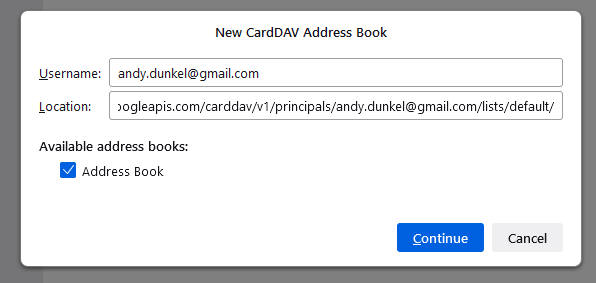 After you finish with "Continue", the new address book will appear and after a short amount of time your contacts will show up. Synchronization works both ways.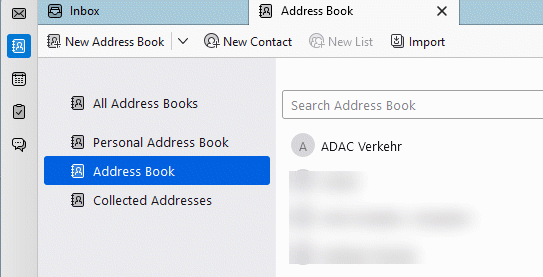 Synchronize Google Calendar with Thunderbird using iCal and CalDav
Setting up your contacts in Thunderbird is also very easy now. First go to the calendar in Thunderbird. Right click in the "Calendar" pane and select "New Calendar".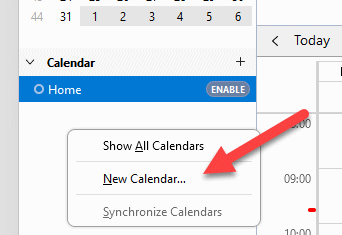 The calendar will be a network calendar.
Again we have to enter the username, our Gmail address. We also need to provide the location.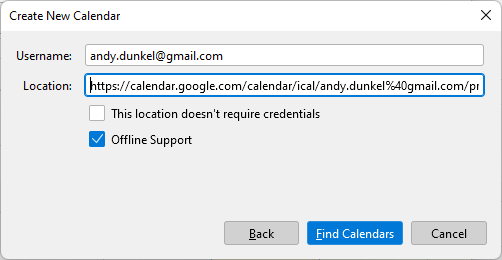 The location can be obtained in the calendar settings. Go to the calendars in your browser, select the calendar and click on the three dots. Select "Settings and sharing" now.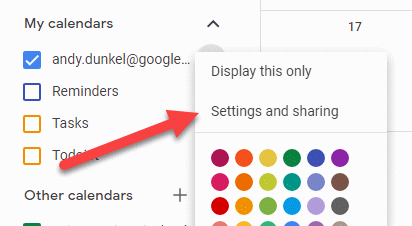 In the settings, scroll down until you find the "Secret address in iCal format". Click the eye to view the link and copy the link using the copy button.

Paste the link in the location. Once this is done, your calendars should show up in the next step. Select the ones you want to synchronize.
Your calendar will appear in the list. The first synchronisation will take some time. The synchronisation will also work two ways here.