Synchronize iCloud calendar and contacts with TbSync in Thunderbird.
Video
Install TbSync
To synchronize, we install the addon "TbSync" in Thunderbird.

After the installation, we find the addon in the "Tools" menu.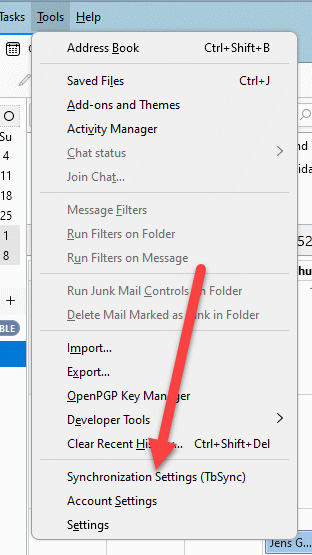 Configuration
We add a new account, selecting "CalDAV & CardDAV" sync.
In most cases, you will get an error message, that the provider is missing.
We just click the link and install the addon as well.
Once this is done, we repeat the process. Select iCloud from the server profile list.
Generate an app specific password
For the configuration, we need an app specific password. Login into the iCloud account.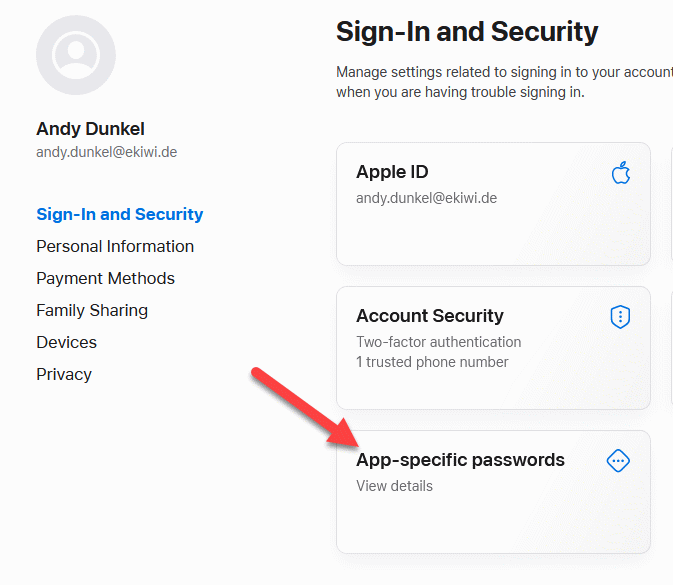 Follow the wizard and create the password. Copy the password at the end.
Setup account in Thunderbird
Now we can enter the username and the generated password in Thunderbird.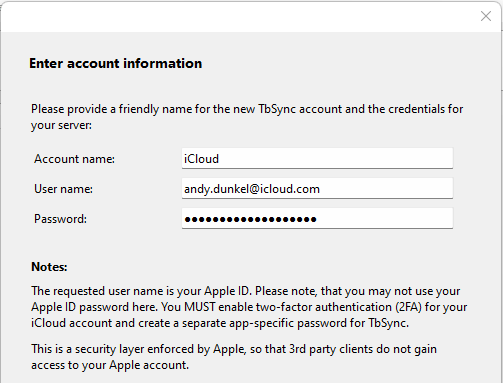 Finish the configuration. We now have to enable the profile and select the items we want to synchronize. Once we hit the "Syncronize now" button the process starts and after some time the calenders and contacts will show up in Thunderbird.