WaasMedicAgent.exe is running according to the task manager and requires a lot of CPU power? What is behind it?
Every now and then, you notice a new file or service that makes itself noticeable in the task manager through high CPU load. If it is a previously unknown process, one naturally worries that one has caught some kind of malware. As in this case, the "WaasMedic Agent Exe".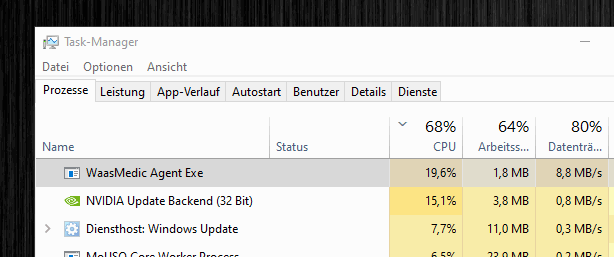 Behind this is an executable file from the Windows\System32 directory:
According to the properties, this belongs to Microsoft and is also digitally signed, which at least relieves us somewhat of the worry that this is some kind of malware.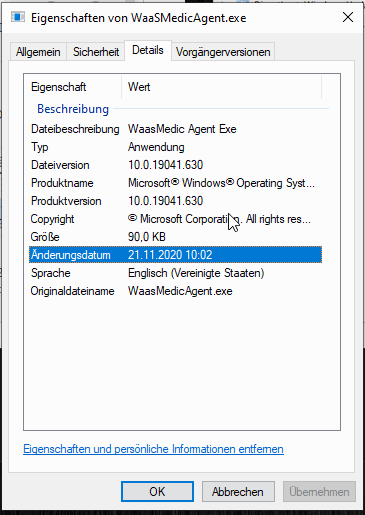 What does the Windows Update Medic Service do?
WaasMedic is a background service whose purpose is to repair the Windows Update Service and thus ensure that the computer continues to receive updates. It does this by fixing problems, such as disabling the update services.
Bestseller No. 1
Bestseller No. 2
Samsung Galaxy Book Pro 39,62 cm (15,6 Zoll)...
Power to-go: Der Intel Core Prozessor der 11. Generation hat eine 24% schnellere CPU und 87%...
Ein Fest für Ihre Augen: Erleben Sie das 39,62 cm / 15,6" große Super AMOLED Display des Samsung...
Schlank, leicht und zuverlässig: Das neue Galaxy Book Pro ist unser bisher schlankester Laptop im...