No VPN connection to the Fritzbox with Android 11 and the Google Pixel devices? Connection "Not successful".
Anyone wondering why they can't establish a VPN connection to their Fritzbox with Android 11, despite having the correct credentials, this unfortunately seems to be a bug in the latest Android 11. On my Google Pixel 4a 5G, when I try to connect, I only get an "unsuccessful" message.
Note: there is a possible fix at the bottom of the update. The problem seems to affect only Telekom, or APNs with IPv6.
The same access data on an older Android device with Android 8 works without problems. We can only hope that the problem will be solved soon.
Update test in another WLAN
Interestingly, access from another WLAN works. Here I could establish the connection without any problems and access my network.
It doesn't work with the mobile connection via the Telekom.
Update – 19.12.2020 – Using the MyFritz App
Tip from the comments section, simply use the MyFritz app and use it for remote access. It works in principle, the connection works here, but the app tends to hang up on me. The connection works, but apparently apps can't use this connection, at least no access to my server works.
Update 05.01.2021 – January Update
Unfortunately, the January update does not bring any improvement, the function still does not work.
Update 12.03.2020 – the solution?
After there were no improvements with the March update from the Google Pixel and also with the FritzOS 7.25, I tried around a bit more. The first thing I noticed is that it works with an O2 sim card. Thanks to eSim, I still have an O2 SIM in my smartphone and the connection works immediately.
So I did some more research on the internet. Apparently the problem is related to IPv6 and the Telekom. It is recommended to change the APN. You can do this in the settings under "Network and Security" – "Telekom.de" – "Advanced" – "Access Points (APNs)".
Here we now change the APN from "internet.v6.telekom" to "internet.telekom".
In addition, we have to change the APN protocol to IPv4: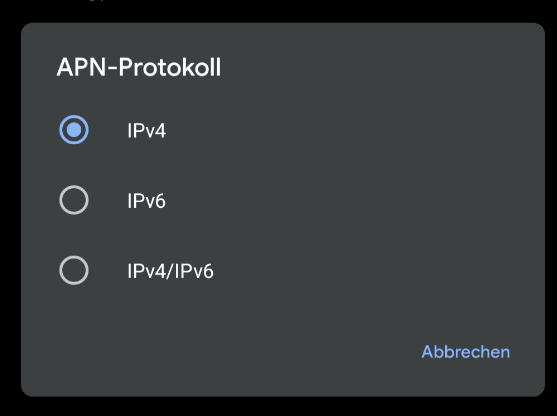 To apply the changes, click on the three dots and "Save".
Afterwards, the connection worked: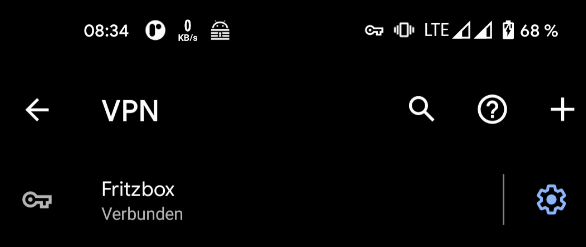 Even though the connection now works, there is still a bad taste in our mouth because we have deactivated IPv6. In everyday life, the effects should be minor, as websites and services are usually accessible via IPv4 without any problems. If you only need VPN occasionally, you can also set up a second APN and switch before the VPN connection.
Sale
Bestseller No. 1
AVM FRITZ!Box 7530 AX WI-FI 6 Router...
WI-FI 6 Router (WLAN AX) bis 1.800 MBit/s (5 GHz) und 600 MBit/s (2,4 GHz) gleichzeitig, schneller...
Internet-Geschwindigkeit von bis zu 300 MBit/s durch VDSL-Supervectoring 35b, WLAN-Mesh:...
VoIP-Telefonanlage mit bis zu 5 integrierten Anrufbeantwortern und Faxfunktion, integrierte...
Sale
Bestseller No. 2
AVM FRITZ!Box 7590 WLAN AC+N Router...
High-End WLAN AC+N Router nach Multi-User-MIMO mit 1.733 (5 GHz) + 800 MBit/s (2,4 GHz)...
Telefonanlage für Internet und Festnetz mit Voice-to-Mail und Fax-to-Mail, integrierte...
Mediaserver (UPnP AV) verteilt Filme, Fotos und Musik im Heimnetz an geeignete Empfänger, wie...