Normally, you have no contact points with the SIM card number. However, it can happen that if you want to cancel your old mobile phone contract and take your old number with you, the network provider requires you to provide the SIM card number. This often happens with prepaid tariffs.
What is the SIM card number (ICCID)?
This is a unique number, unique in the world, which identifies the SIM card. ICCID stands for Integrated Circuit Card Identifier. This makes the ICCID similar to a Mac address for network cards. Thus, it is a globally unique serial number that allows network providers to uniquely assign contracts and call numbers. The ICCID is stored in the SIM card memory in a non-volatile manner.
There are several ways to find out the SIM card number.
Contract documents
If you sign a new mobile phone contract and are supplied with a new SIM card, you can find out the SIM card number from the letter with which the SIM card was supplied.
However, with a mobile phone contract that is getting on in years, you might no longer have these documents.
Back of the SIM card
You can also read the card number directly from the SIM card, as the ICCID is printed on the back of the SIM.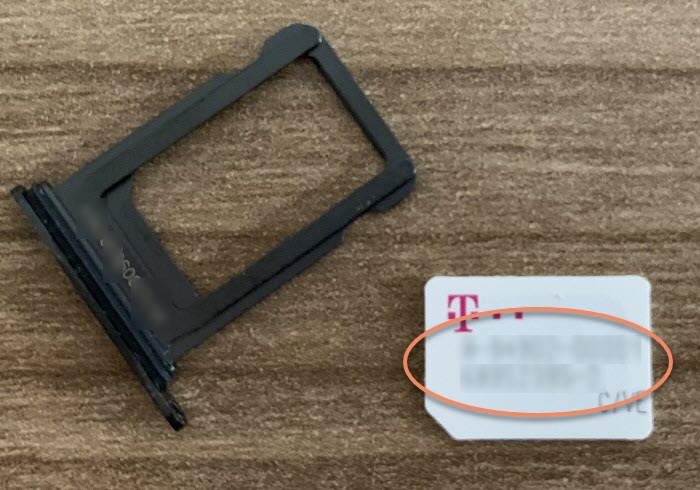 With older SIM cards, which may have been cut from mini-SIM to nano-SIM, the card number may no longer be legible or may have been cut away.
Query card number via smartphone
This is probably the most convenient way to find out the ICCID. However, this is not possible with every smartphone without further assistance.
Apple/iOS
Owners of iPhones can read out the SIM card number directly via the settings. In the Settings, go to "General" ? "Info" and scroll down to the section "Primary" where the entry ICCID is located.
Android
Device owners with an Android operating system have a harder time here. Here, the ICCID cannot be determined directly using on-board means. You have to install a separate app for this. To do this, you can simply go to the Google PlayStore and enter the term "ICCID" in the search. A huge selection of possible apps will then appear.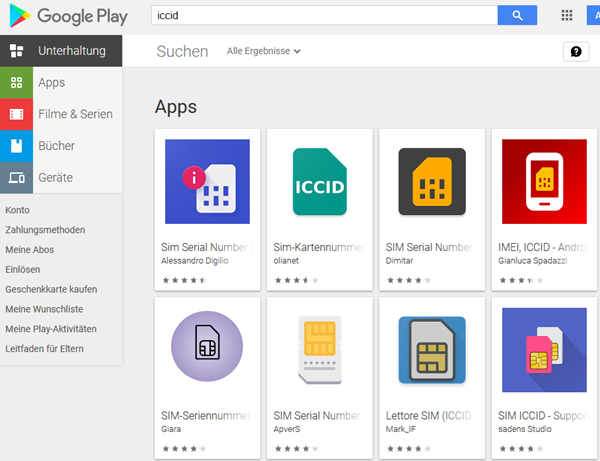 Sale
Bestseller No. 1
MTGud IP13Pro Smartphone Without Contract, Android...
⭐ Cheap and basic Android mobile phones: MTGud IP13Pro is a beautiful and cheap Android Molie...
⭐ Android operating system: loaded with the most stable and smooth basic Android OS system, less...
⭐ 2500 mAh efficient battery: can be fully charged in 3 hours - 3.5 hours and provide up to 3 days...
Bestseller No. 2
JtQtJ S22U SIM Free Smartphone Entsperrt,...
【Android 6.0 & Quad Core CPU】 JtQtJ S22U Smartphone ohne Vertrag läuft auf Android 6.0 und kann...
【5MP Kamera & 128GB Erweiterung】Die Rückkamera und die Frontkamera des günstigen JtQtJ S22U...
【5 Zoll Bildschirm & 2800mAh Akku】 Als Handy ohne Vertrag verfügt das JtQtJ S22U über einen 5...