A programme or process with the name "Start" in the task manager? What is that?
I recently discovered the programme "Start" in the task manager. At first I didn't recognise it, and somehow I always suspected that some kind of malware might be up to mischief.
How do we find out what this is? In the folder Processes there are not many possibilities. But by selecting it in the "Processes" tab, we can then switch to the "Details" tab. The associated process name or file name is then displayed. In this case the "StartmenuExperienceHost.exe".
Here we can open the properties with a right click.
In the properties we can see that the file is a Windows system file and is also signed by Microsoft.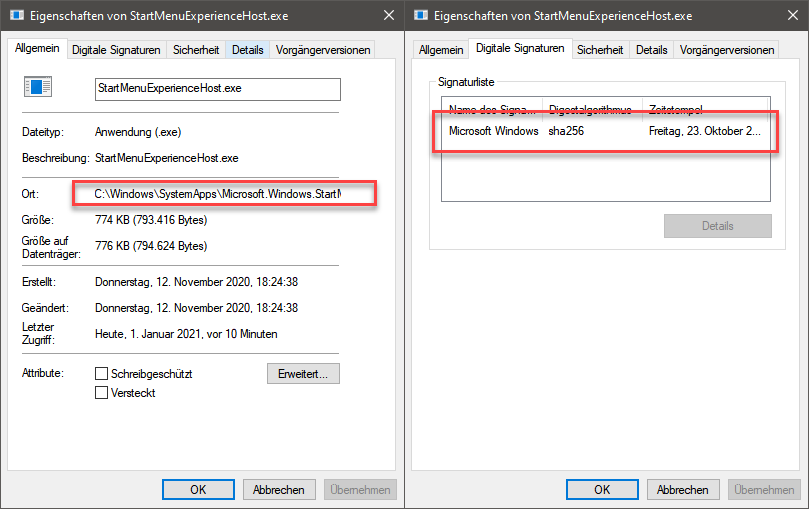 The file or process runs the Windows Start menu. If you wonder why this file did not exist before, it was introduced in one of the last Windows versions or updates.
In short: So everything is fine!