Monitorian is a software to control the screen brightness in Windows directly with a software.
The screen brightness usually has to be adjusted awkwardly via buttons and menu on the monitor. This is particularly inconvenient with several monitors if you want to adjust the brightness during the day according to the ambient brightness.
The solution is software. So far I use the software "ClickMonitorDDC" for this. A modern alternative is the open source software "Monitorian". The software can be obtained directly from the developer's homepage or also from the Windows Store. After starting the software, the monitors are recognised and the brightness can be quickly adjusted via a slider.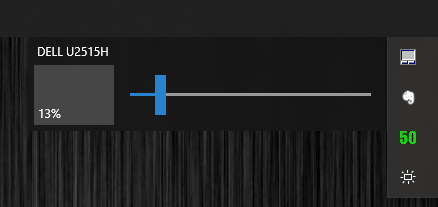 If several displays are connected, an extra slider is displayed for each one.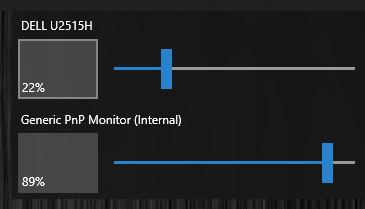 The software works with external monitors as well as with laptops or Surface devices.
To use the software, the monitor must support DDC or have it activated. Most monitors support control of the settings via DDC/CI. If necessary, this must be configured in the settings.
Conclusion
If you often have to adjust the screen brightness, the software will make your work much easier.
Bestseller No. 1
cocopar Tragbarer USB-C-Monitor - 15,6 Zoll FHD...
【MacOS-Benutzer Achtung】Für Apple Mac Geräte mit Intel CPU, Dieser Monitor ist NICHT...
【1080P HDR-Monitor】39,6 cm (15,6 Zoll), 1920 x 1080, superklarer IPS-A-Grade-Bildschirm. 1080p...
【Doppelter Typ-C-Anschluss】 Für hohen Komfort bietet der Cocopar-Monitor 2 volle...
Bestseller No. 2