Notebook, PC from switching on automatically, with a WLAN socket.
When I'm on the road, I've switched to taking only my small netbook with me. The notebook is simply too big and too heavy for daily transport. I then access it with VPN and remote desktop. This also has the advantage that the theft of the netbook has no major impact.
Switchable WLAN socket
In the first step, we need a switchable Wi-Fi socket. In principle, it doesn't matter which one. I decided on a Tapo 100 from TP-Link. It cost 10 euros and works without any problems.
Sale
TP-Link Tapo WLAN Smart Steckdose Tapo P100, Smart...
Einfache Einrichtung und Verwendung - Schnelle und einfache tägliche Einrichtung und Verwaltung...
Zugriff auch von unterwegs - Steuern Sie alle Geräte bequem über das Smartphone, überall und zu...
Erstellen von Zeitplänen - Schalten Sie Ihre Geräte automatisch zu verschiedenen Zeiten an und aus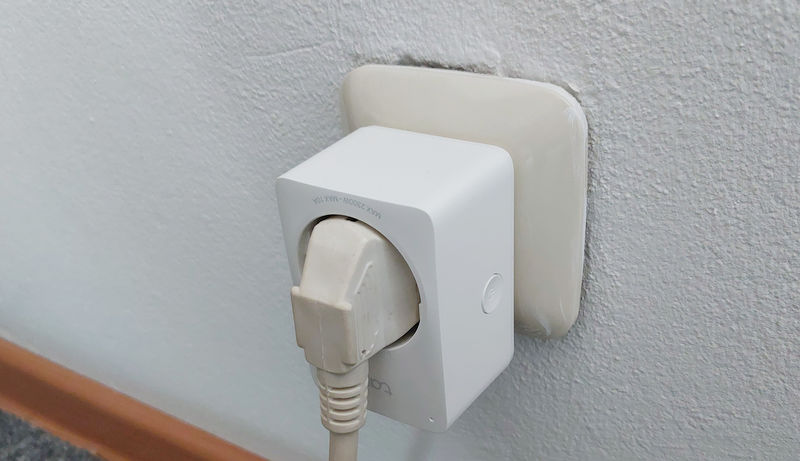 This allows the power to be switched on.
Settings in BIOS/UEFI
OK, power is there, but how do we get the computer to run? Most computers offer an option in the BIOS/UEFI that the computer should turn on when it receives power. In English, the option is often called "Power-On on Power loss". On my Thinkpad it looks like this: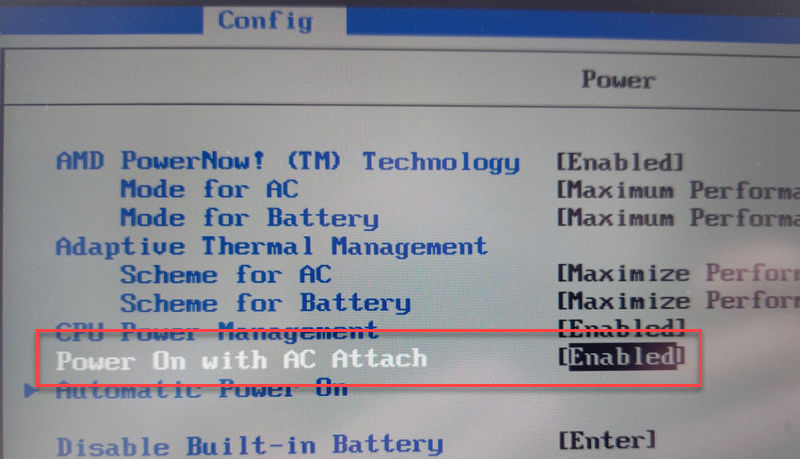 Once the setting is active, the computer will automatically switch on when it gets power.
How do I shut down the computer?
Fortunately, this is quite simple, for this I simply use the normal shutdown function via Remote Desktop. There is one special feature with the Thinkpad. Before shutting down, I have to switch off the WLAN socket. If I shut down first and then switch off, the computer starts up again because it misinterprets this as a voltage change. But well, in the worst case, the computer continues to run.
Conclusion
Works well and simple. When I need the computer, I can switch it on and save electricity.