A full system backup with MiniTool ShadowMaker Free software.
A backup is usually missed when it is too late. But it is not very complicated or expensive to create a complete backup of the Windows system. With the free version of the MiniTool ShadowMaker and a USB hard drive, a backup is created within a short time. We create a complete image of the system, i.e. data, programs and Windows are completely backed up. This allows us later to restore not only individual data, but the entire system.
Sale
Bestseller No. 1
WD Elements™ Portable externe Festplatte 5 TB (USB 3.0-Schnittstelle,...
Die WD Elements externe Festplatte bietet mit USB 3.0 eine hohe Speicherkapazität von bis zu 5 TB...
Mit der externen Festplatte können Sie einen HD-Film in voller Länge übertragen. Die WD Elements...
Steigern Sie die Leistung Ihres PCs. Sie brauchen keine Dateien mehr zu löschen, um Ihren PC wieder...
Sale
Bestseller No. 2
Video
Instructions
First we download the software. The basic version is free, the paid version offers many more features, but for normal backups the free version is enough.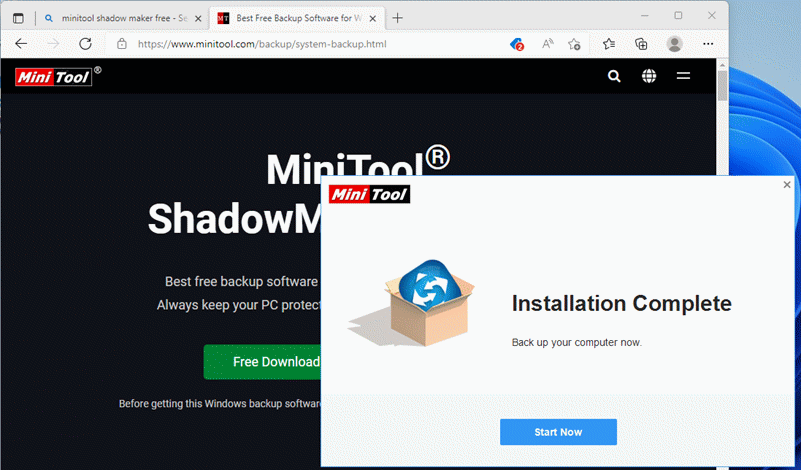 The user interface is kept simple. In the "Backup" tab, the most important thing is already selected. On the left we select the source, on the right the backup destination.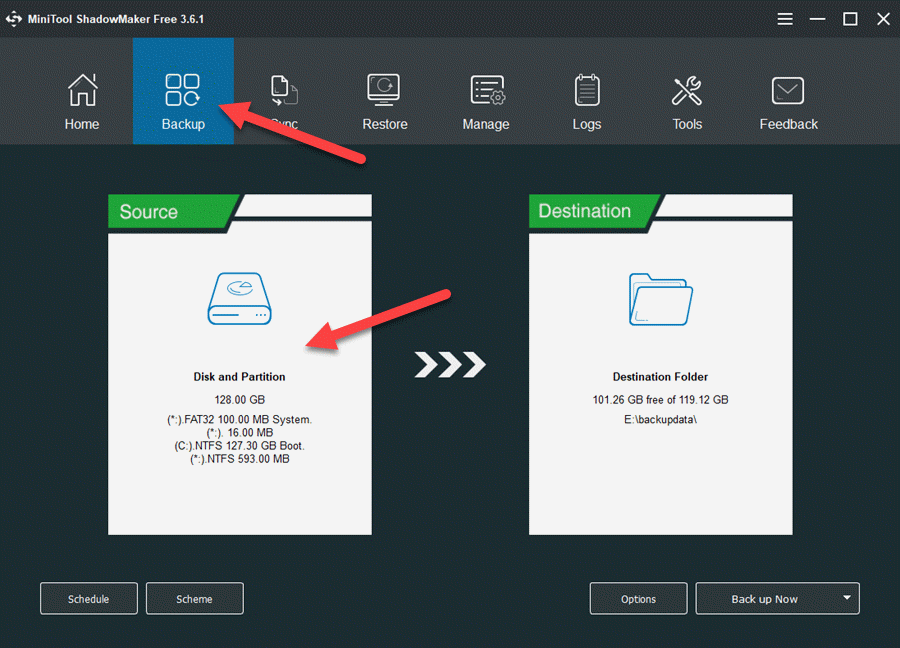 It is recommended to click the source and select unselected partitions if necessary. Then everything will be backed up in the end.
At the destination we can select our USB drive. Of course, other drives can also be selected, e.g. a NAS drive. With "Backup now" we are ready to go.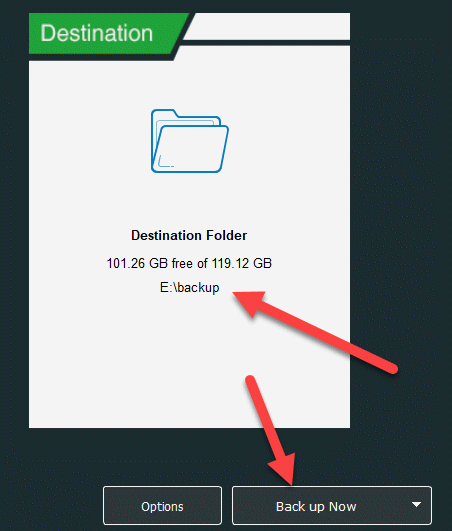 The backup is now created. Depending on the amount of data and the speed, the process takes some time. A little patience is called for, but the thing also runs smoothly in the background. After completion, the backup is on our USB drive.

Run backup again
The backup should be repeated regularly to ensure that current data is backed up. A backup can be performed again at any time with the settings. In the subitem "Manage" we can start the backup.

Restore individual files
If necessary, we can restore individual files from the backup. In the "Manage" item we can mount the backup media and mount it as a drive in the system.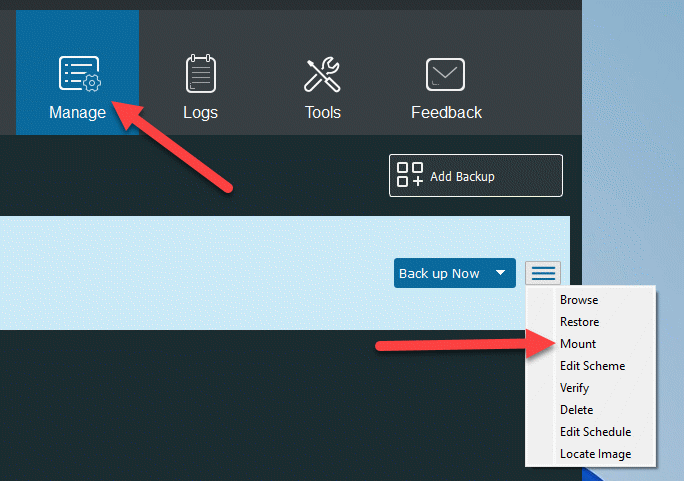 We can specify which drive we want to mount. Bitlocker encrypted drives are also no problem.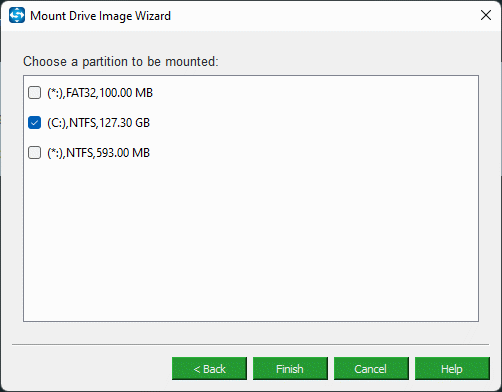 Once the drive is mounted, we can access it with Explorer and copy the data.