What happens when backing up encrypted BitLocker partitions with MiniTool ShadowMaker? Is my data still encrypted?
Anyone who encrypts their hard drive with BitLocker primarily wants to ensure that the data cannot be copied or viewed by other people. But what happens during a backup, for example with the software MiniTool Shadow Maker?
The software is free in the basic version and allows creating a full system backup of Windows.
Create the backup
In the example, our system or the system disk is encrypted with Bitlocker.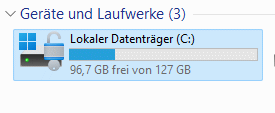 We now create a backup to an unencrypted USB hard drive.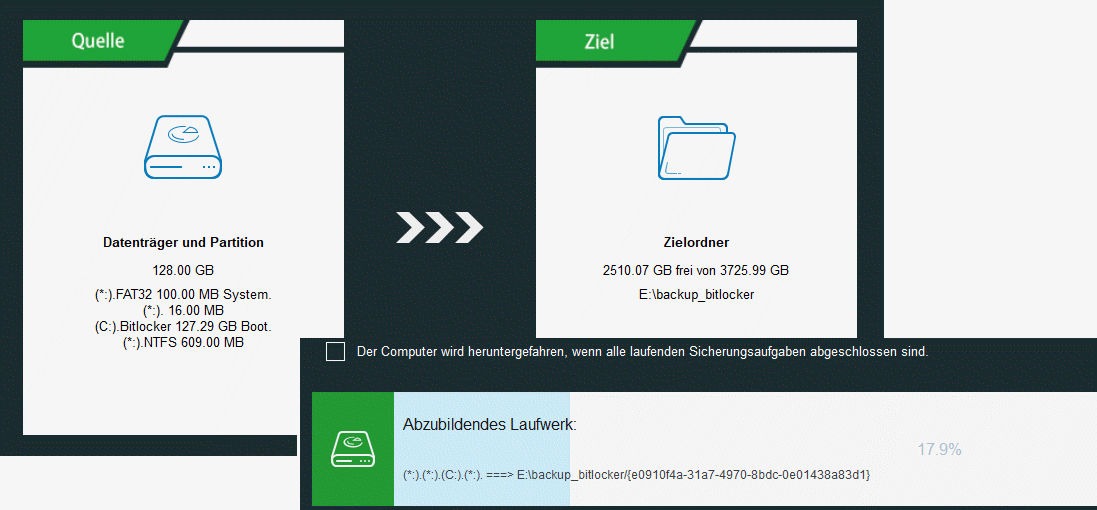 Mounten des Images auf einem anderen Computer
After creating the backup, we connect the disk to another computer. Here we mount the backup as a drive.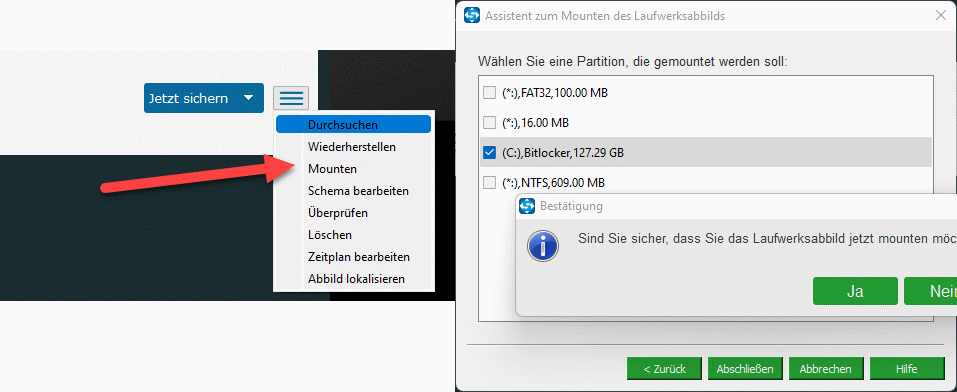 And lo and behold, we can access it directly. The data was backed up unencrypted. This is not surprising, since we have unlocked the hard disk and the encryption is no longer visible to the software..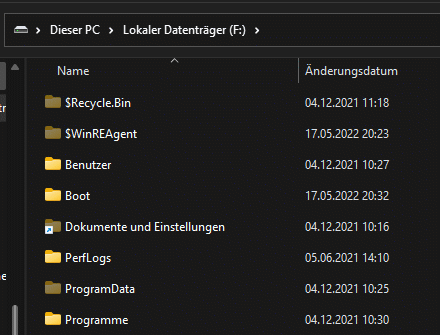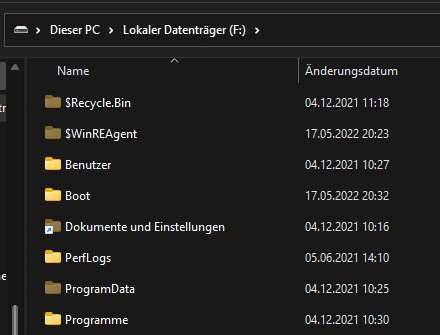 Image recovery
What happens during a recovery using boot USB stick. We create a USB stick with Windows rescue system and start from here, the recovery of our image.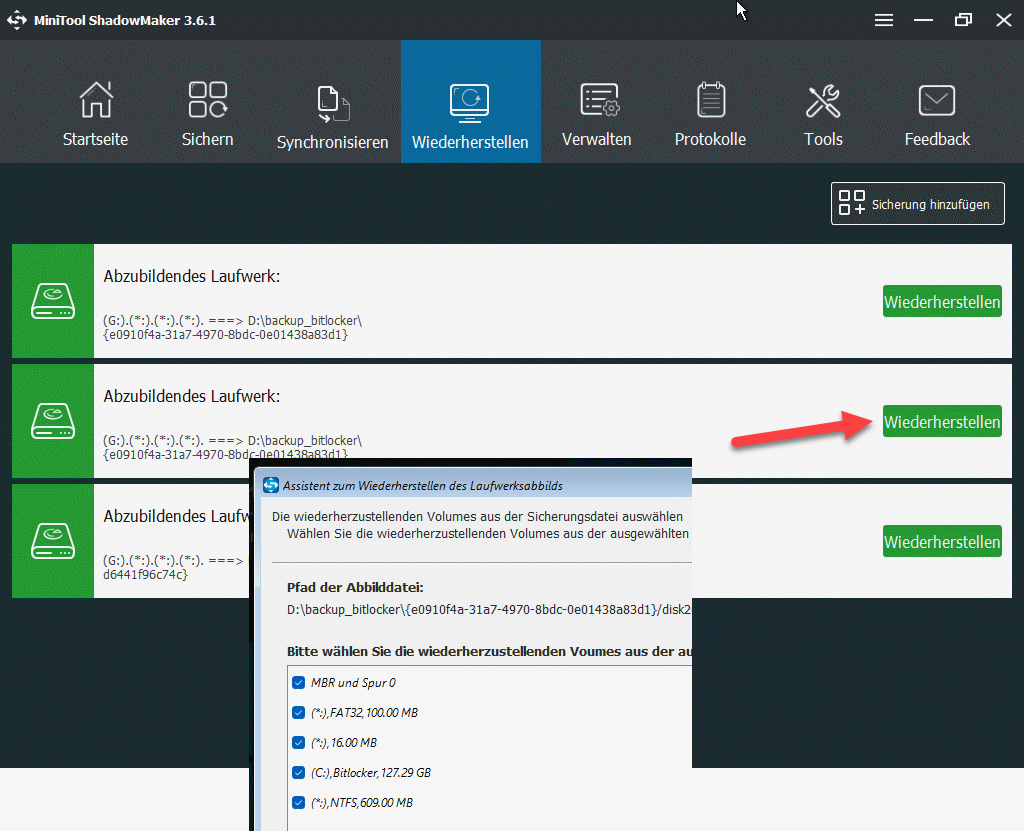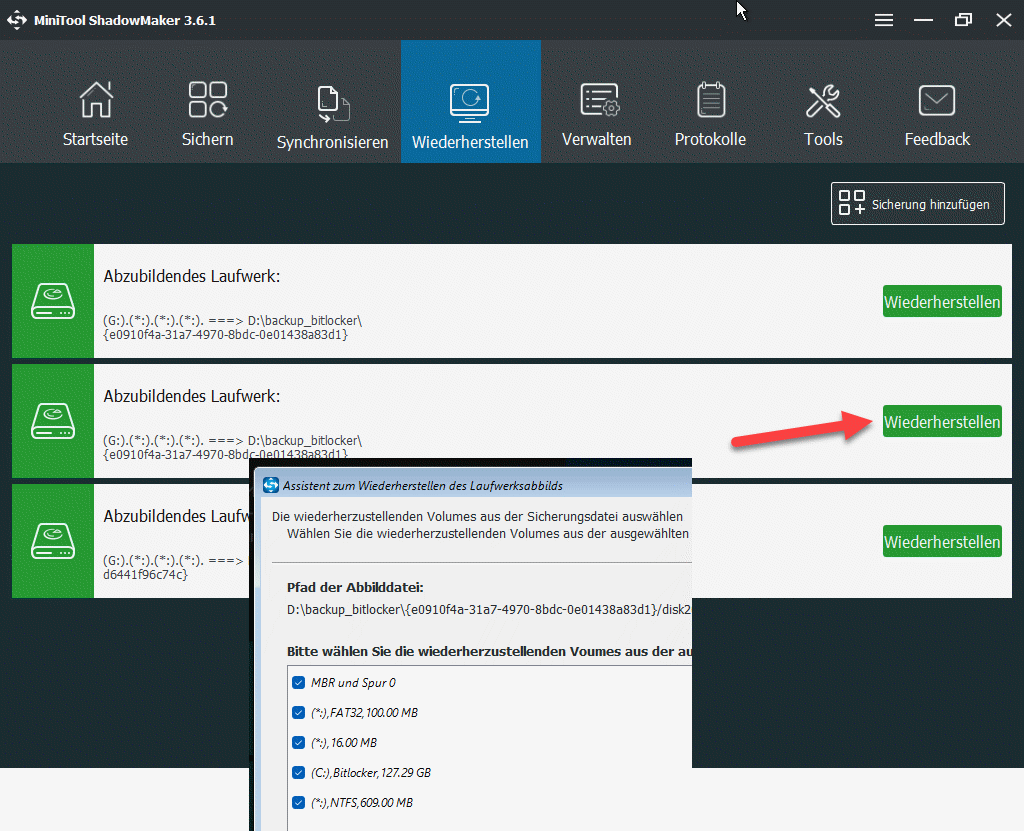 This is where it gets exciting, the first question, does the recovery work?
The answer is: Yes! However, the system encryption is gone again afterwards, this was to be expected.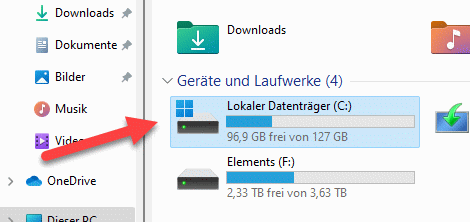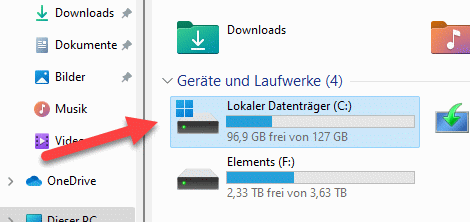 Encryption of the backup
Depending on the use case, this is not a big problem. If you only encrypt your notebook for on the road, you should have no problem with the backup lying around at home without encryption. The situation is different if the data has to be encrypted in any case. In this case the backup software would be a security hole, because it removes the encryption by the backup.
For such cases MiniTool has taken precautions and offers encryption of the backup. This can be activated in the options. However, this feature is intended for the paid version and is not available in the free variant.